The Task
TPO is a training facility for the oil and gas industry, based in Oman. The state-of-the-art facility uses workshops and simulators to replicate specific areas of oil and gas operations – providing practical and realistic hands-on training in a safe environment that's invaluable for workers in the industry. They wanted to demonstrate this level of training at an exhibition in Oman in October 2019 – showing how the facility stands apart from its competitors. So Oilennium, their digital learning partner, came to us. We created a 360º virtual tour designed to show off the size and scale of TPO's facilities, giving viewers a real feel for the level of quality they can expect.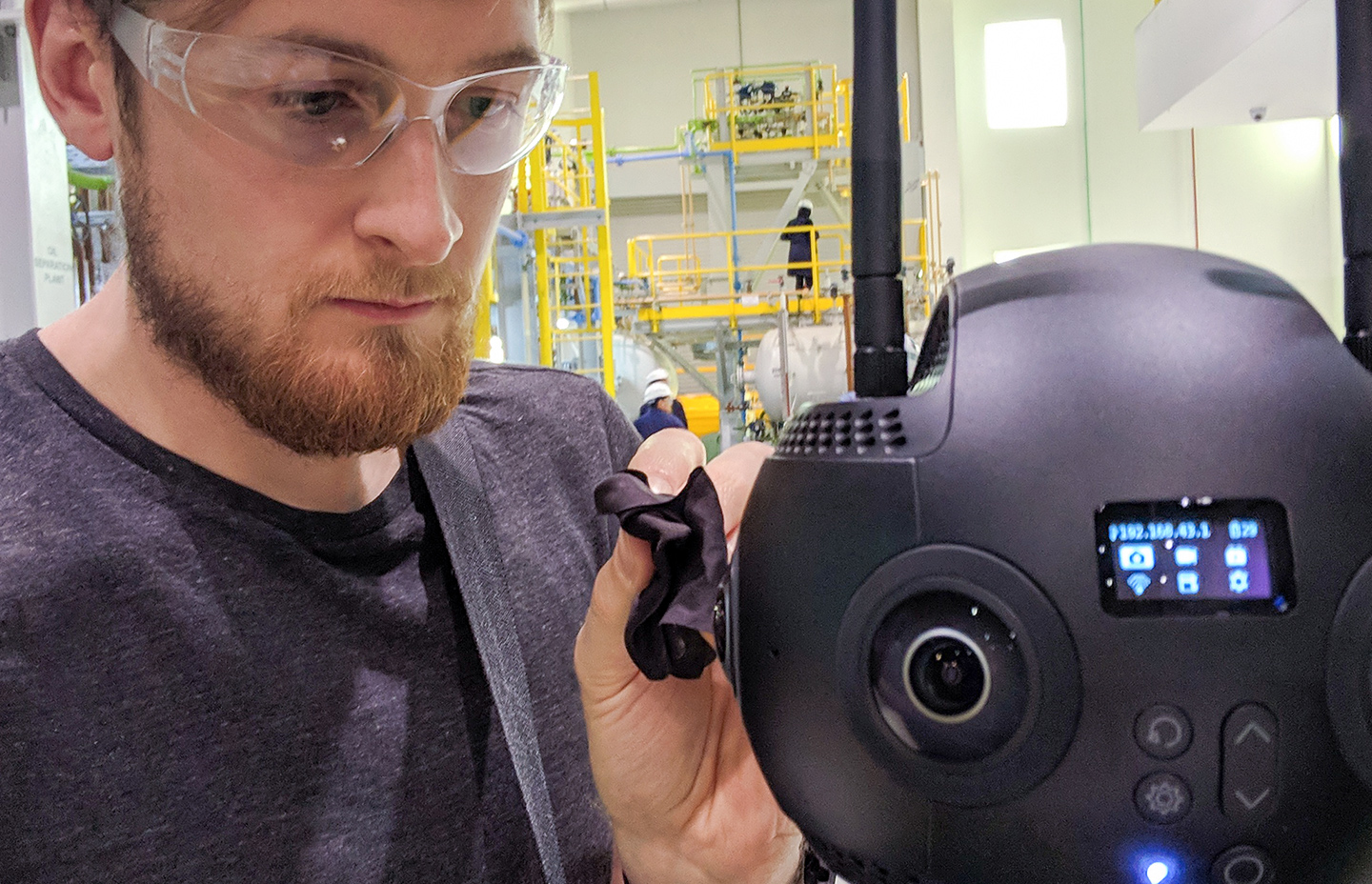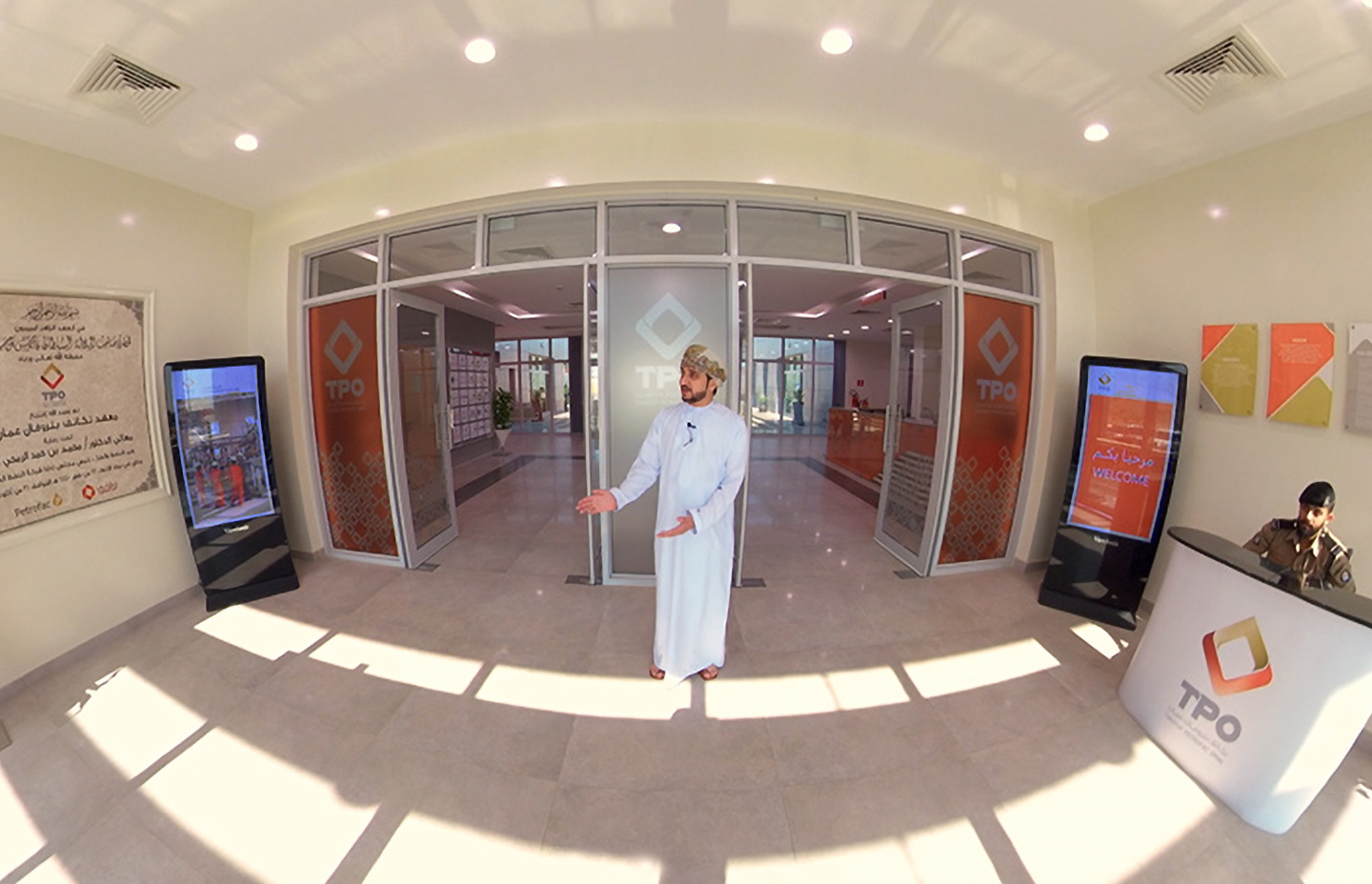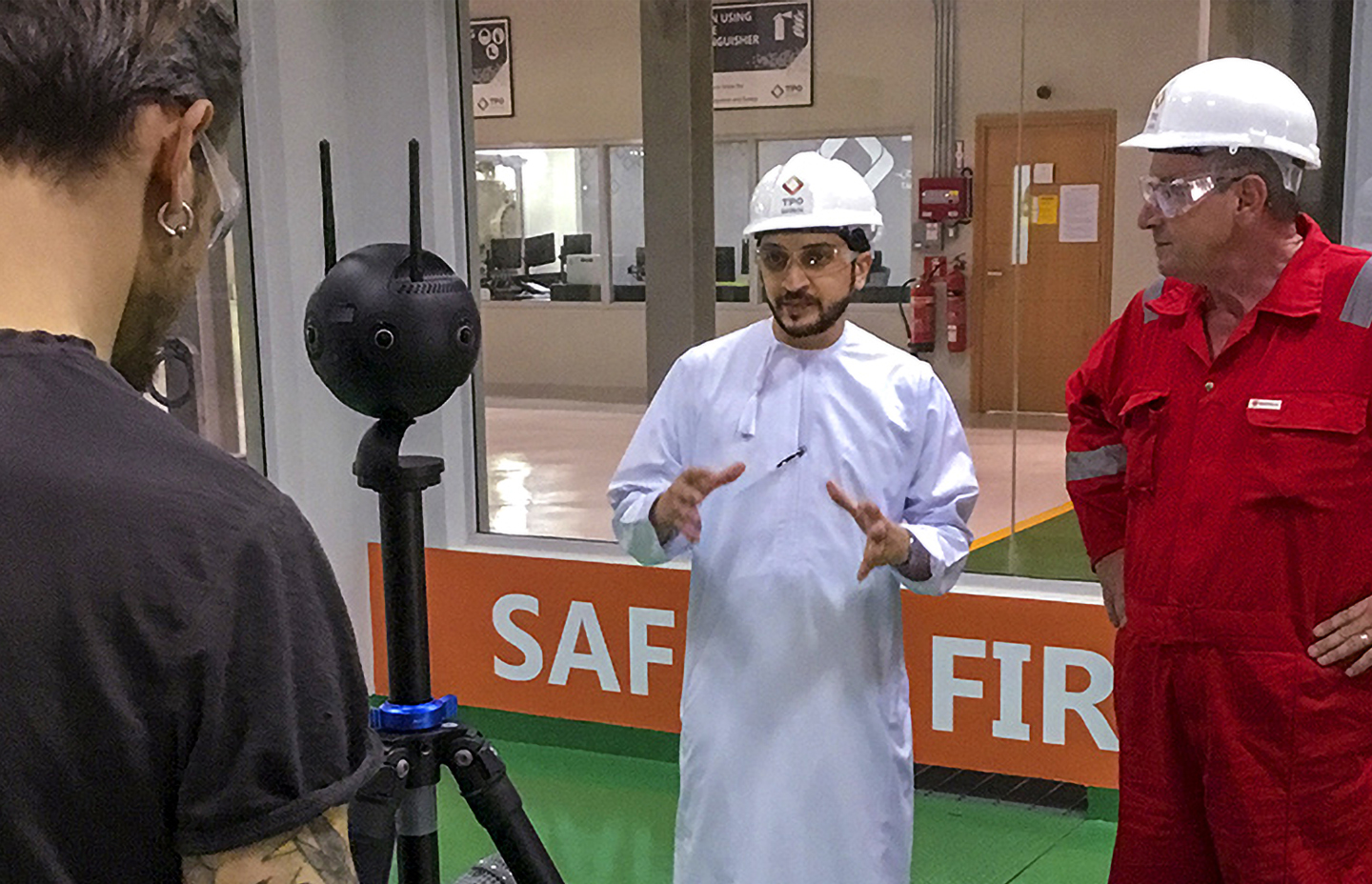 The Process
Our film crew travelled out to Oman and spent three days filming the facilities. The tour follows a complete walk-through of the facility, as if the viewer is a visiting student or client. Filmed from the first person perspective, subject matter experts from TPO talk to camera and guide the viewer through the facilities, from the hands-on practical side to the classroom-based theoretical learning. To ensure we captured the size of the facilities, we filmed the 360º tour in stereo – making sure the viewer could appreciate the depth and scale of the replica rigs. The video tour was then loaded onto Pico Goblin headsets and supplied for the event so delegates could see for themselves what TPO offers – and to encourage them to send their workforce there for training. In addition, the tour was also uploaded to YouTube to allow people who did not attend the event to learn about the facilities too.
Do you have a message you want to convey? A situation that needs simulating, or an audience that needs reaching? Whatever your challenge – we have the ideas, the experience, and the equipment to help.
What's your challenge?
Get in touch
Contact Us