The Task
The University of East Anglia (UEA) offers a range of student accommodation options both on campus and across the city, which will act as home for the majority of students in their first year at the university. The types of accommodation differ by location, style, facilities and price – and choosing is an important decision for prospective students. But with so much to see at an open day, it's not always possible for students to view their full range of living choices – something which became harder still when the coronavirus pandemic paused physical open days altogether. Virtual tours provided the answer.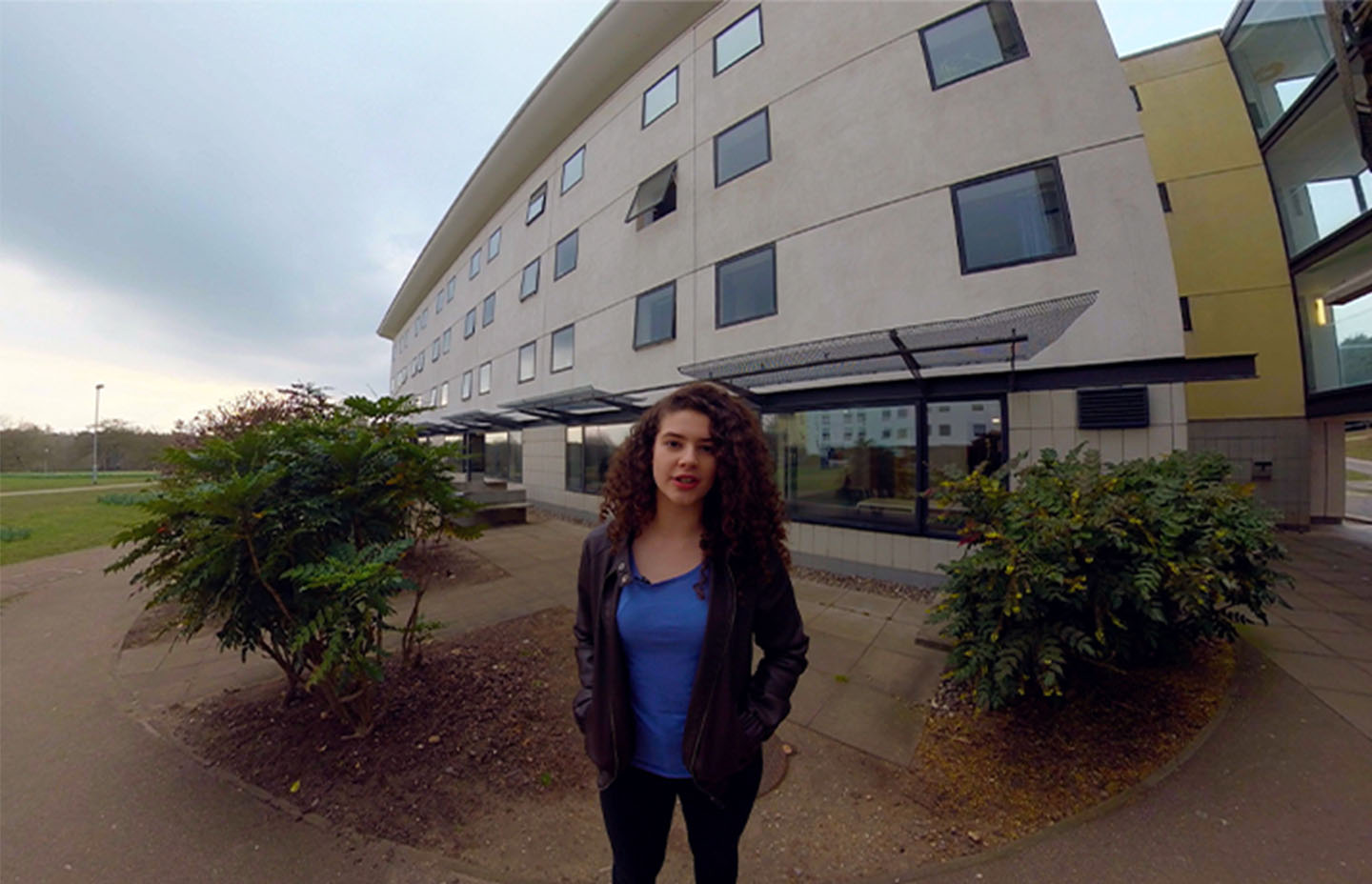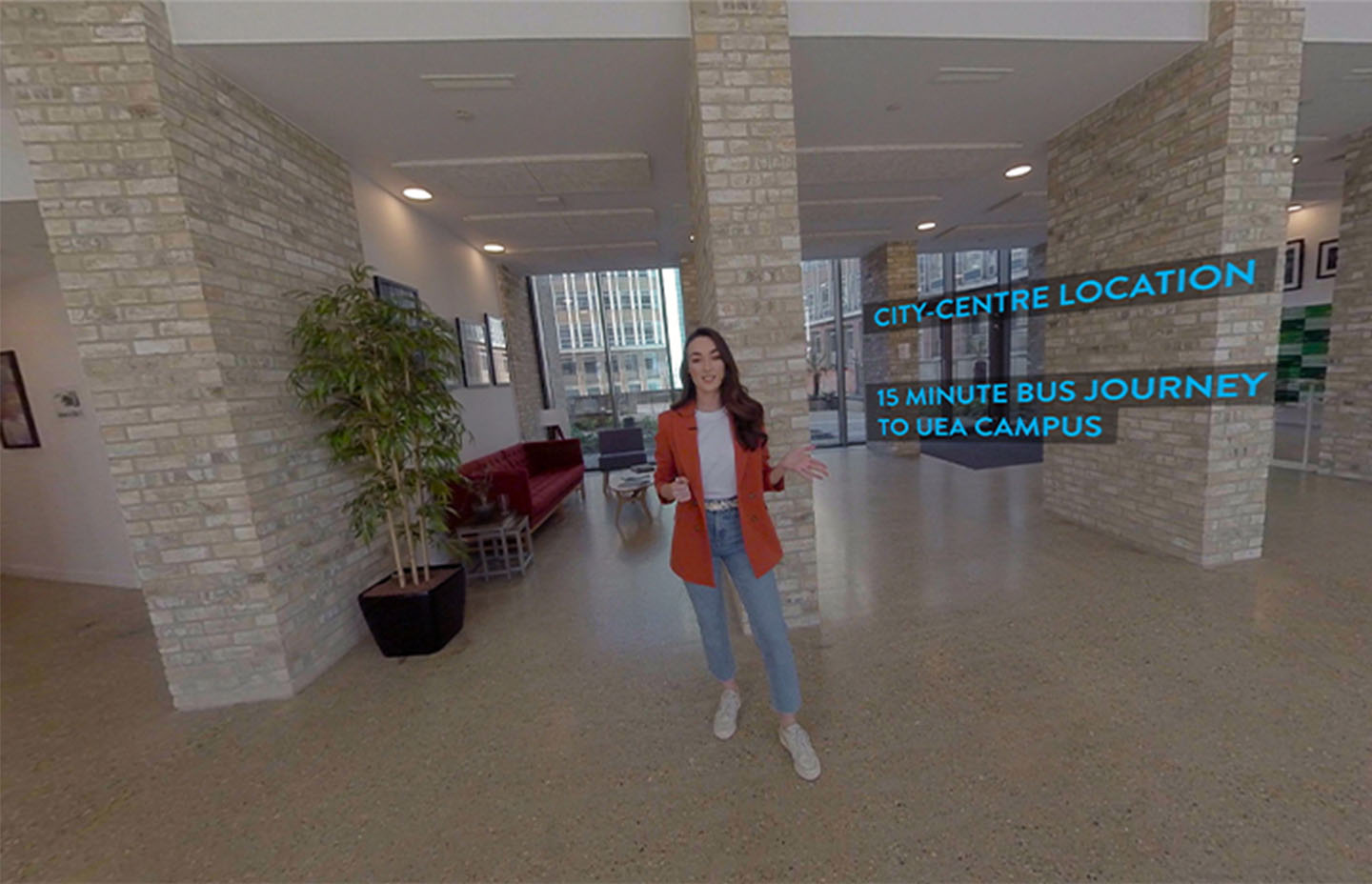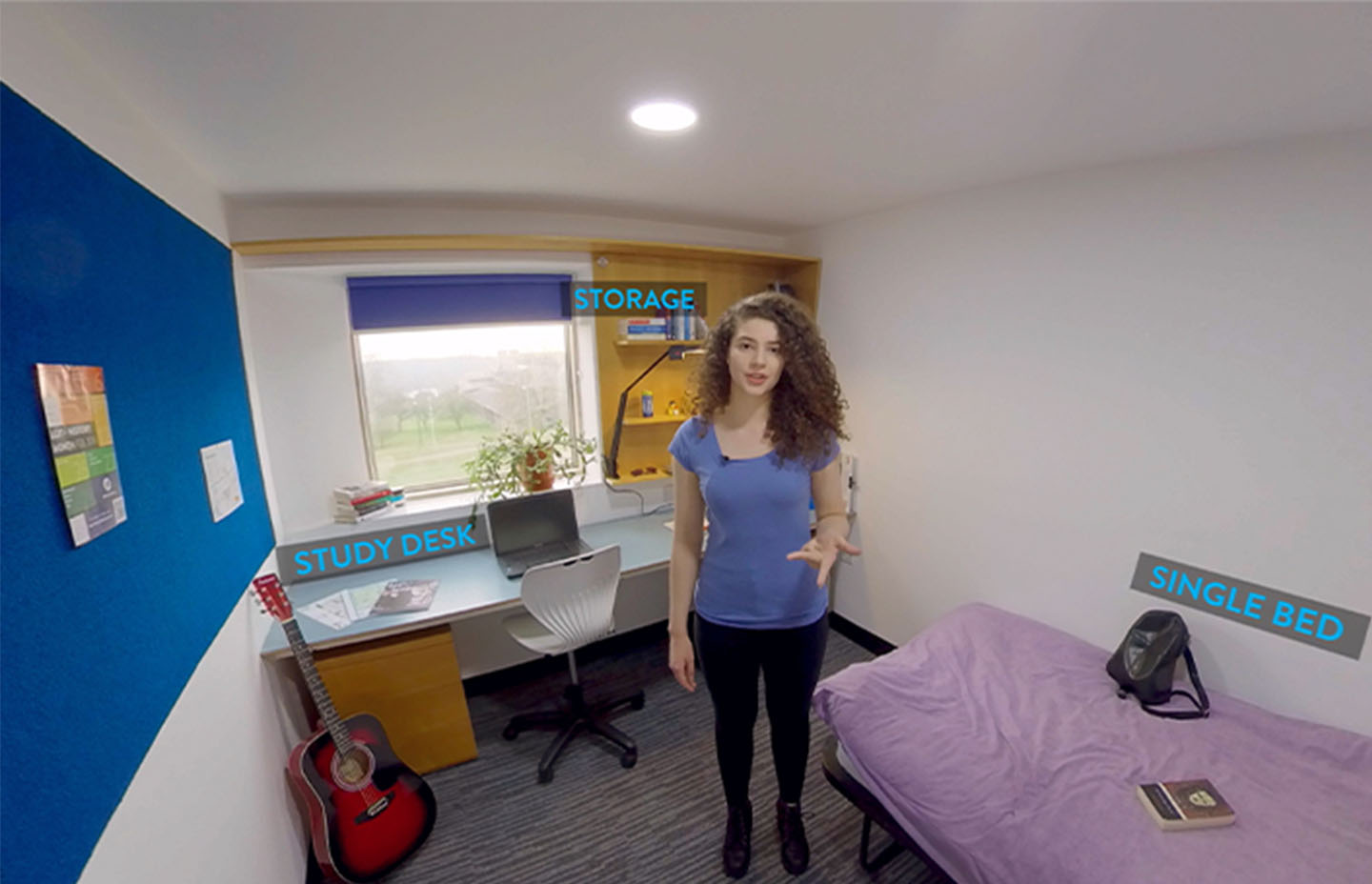 The Process
To help make it easier for students to choose where to live, the UEA hosts a series of video tours on their YouTube channel. They tasked us with creating a further six 360º tours to add to their channel, which would provide prospective students with immersive guided tours of key accommodation options, including their on-campus guest accommodation and new city centre flats. So our camera crew got on the case. We filmed each video in 360º with a student guide who spoke to the camera, as if addressing the viewer. The guide leads the action around the rooms, explaining the facilities and benefits of each building. On-screen graphics provide additional information and we made sure to give users plenty of time to pan around each scene to see everything properly – helping give prospective students a thorough basis on which to make their decision.
Do you have a message you want to convey? A situation that needs simulating, or an audience that needs reaching? Whatever your challenge – we have the ideas, the experience, and the equipment to help.
What's your challenge?
Get in touch
Contact Us