On the first neigh of Christmas...
The task
Redwings is the largest horse sanctuary in the UK, with over 250 staff members caring for 1,500 horses, ponies, donkeys and mules. Formed in 1984, Redwings works tirelessly across the country to rescue horses and give them a safe and happy life, whether at one of their centres or in a guardian home – and it achieves all this through the support and generosity of the general public.
As part of their #12NeighsOfChristmas campaign for 2020, Redwings wanted to share some of the stories of the horses who had come into their care, including Boo – a nearly completely blind Clydesdale with a tragic past. So they asked us to tell Boo's story in a way that's instantly engaging and easily shareable to raise awareness of Redwings' good work.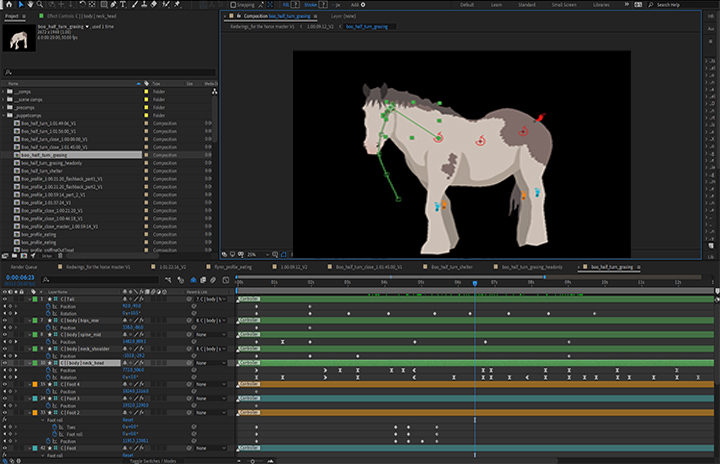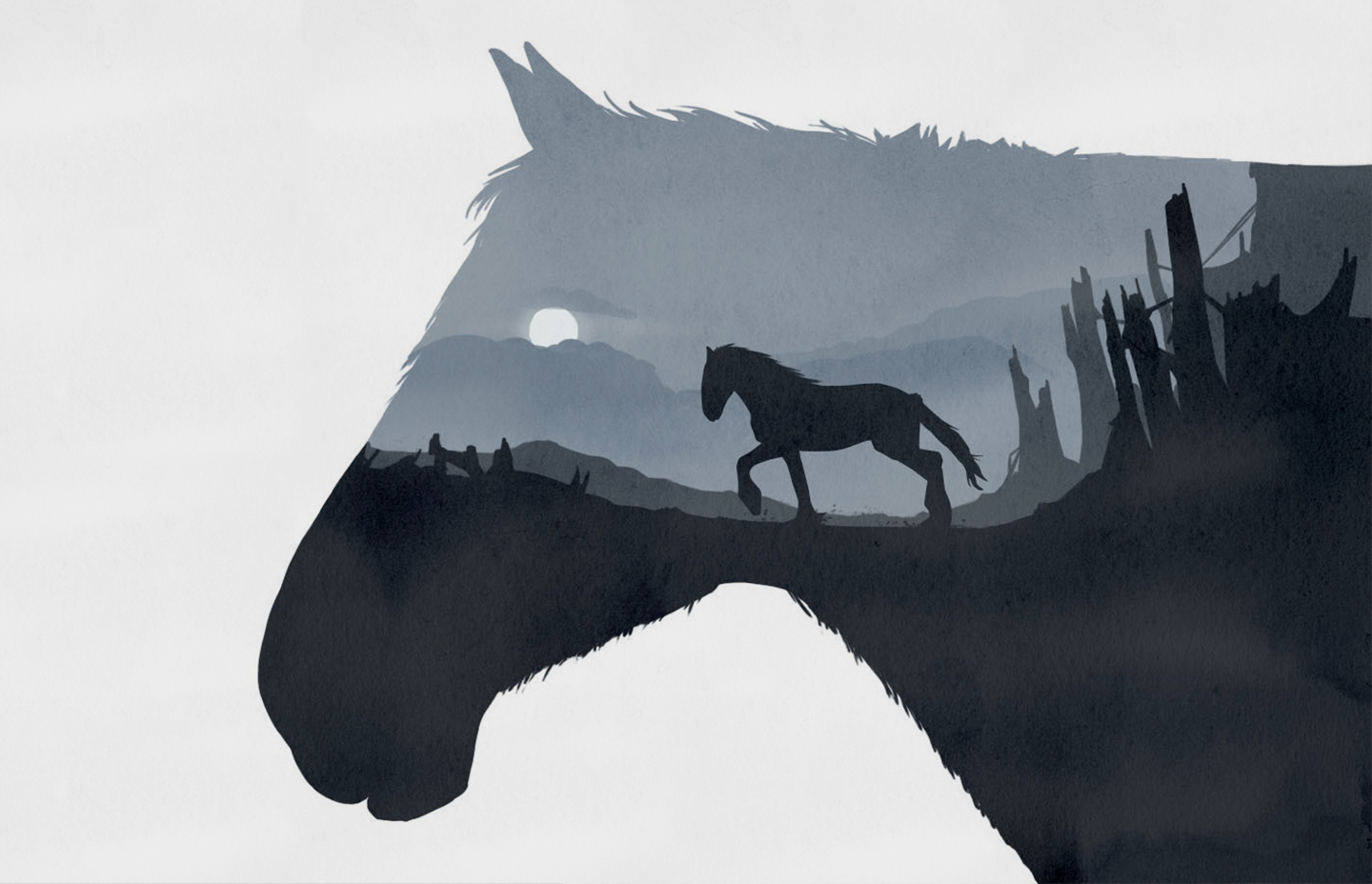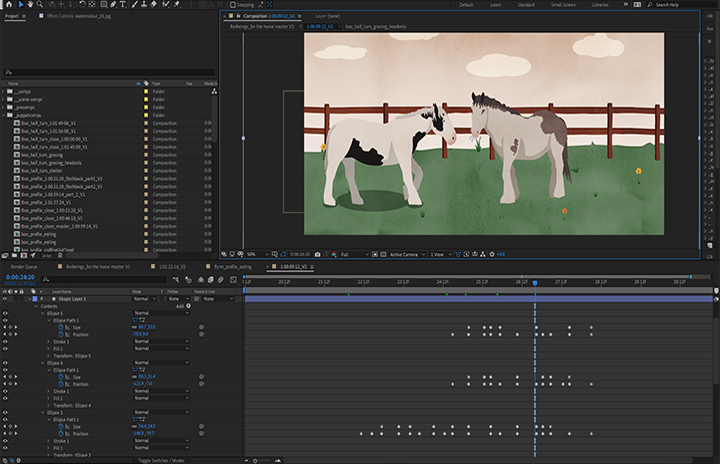 The process
Boo's history is brutal: already missing one eye, he was mindlessly shot in the other by unknown attackers, causing him to lose his sight. While he was ultimately saved by Redwings, for a while it was touch-and-go whether he would survive. With the photographs from the attack being too graphic and upsetting to share with a wide audience, we worked with Redwings to create an animation that tells the story faithfully without distressing visuals.
Using an illustrative style reminiscent of picture books, we created an animation that shows Boo's present day happiness and then dives back in time to reveal the attack – making use of contrasting colour palettes to differentiate between past and present. We used clear shapes to depict Boo and his companions, and clever transitions to move the story along. Then we tied it all together with an emotive narrative voiceover recorded by Stephen Fry – creating a heartfelt video that captures Boo's spirit in a sensitive and engaging way.
The outcome
Shared on Redwings' social media channels, the animation racked up over 175,000 views in little more than a month, with an outpouring of supporting comments from well-wishers.
What's more – the support continued in the months that followed. It was with great pride that we discovered Boo's Story had been nominated in the Charity Film Awards 2022. Our animation team travelled with representatives from Redwings to the award ceremony in Leicester Square to see the film win silver in the People's Choice category – demonstrating how effectively creative animation can tell a powerful story.
Do you have a message you want to convey? A situation that needs simulating, or an audience that needs reaching? Whatever your challenge – we have the ideas, the experience, and the equipment to help.
What's your challenge?
Get in touch
Contact Us