The Task
Not-for-profit company, Curious Spark, are passionate about sparking people's curiosity to explore and understand more about the people and places around them through heritage and culture. They approached us to help recreate a rather royal tour with local ties. During the 16th Century, Queen Elizabeth I would take a journey (known as progresses) each summer to various places in the UK. Together we were looking to dramatise part of her progress from London to Norfolk in 1578.
We worked together to create a series of 360 degree films to be viewed in virtual reality. The films would be taken to local schools, information centres and places of interest to bring history to life for the general public.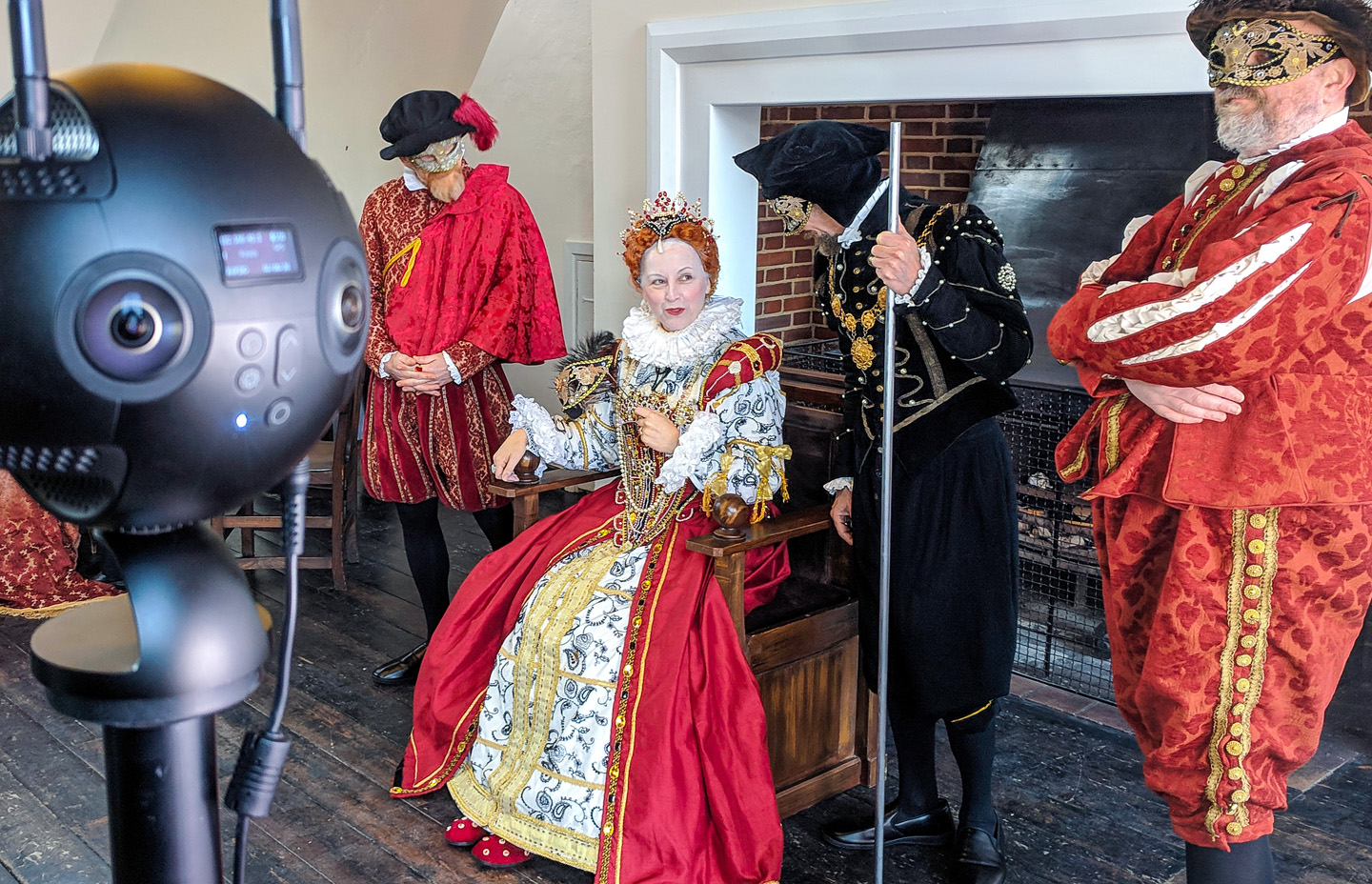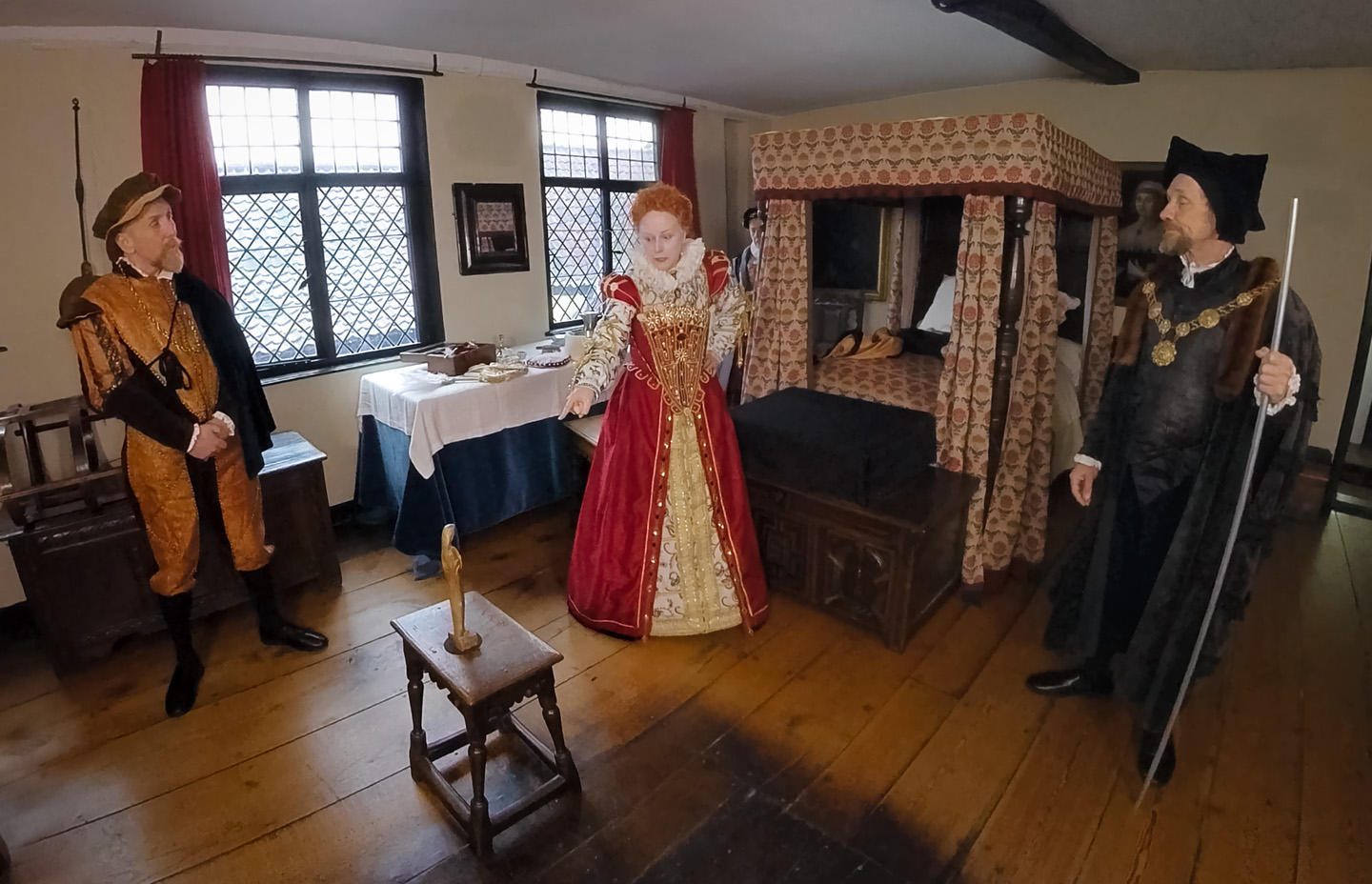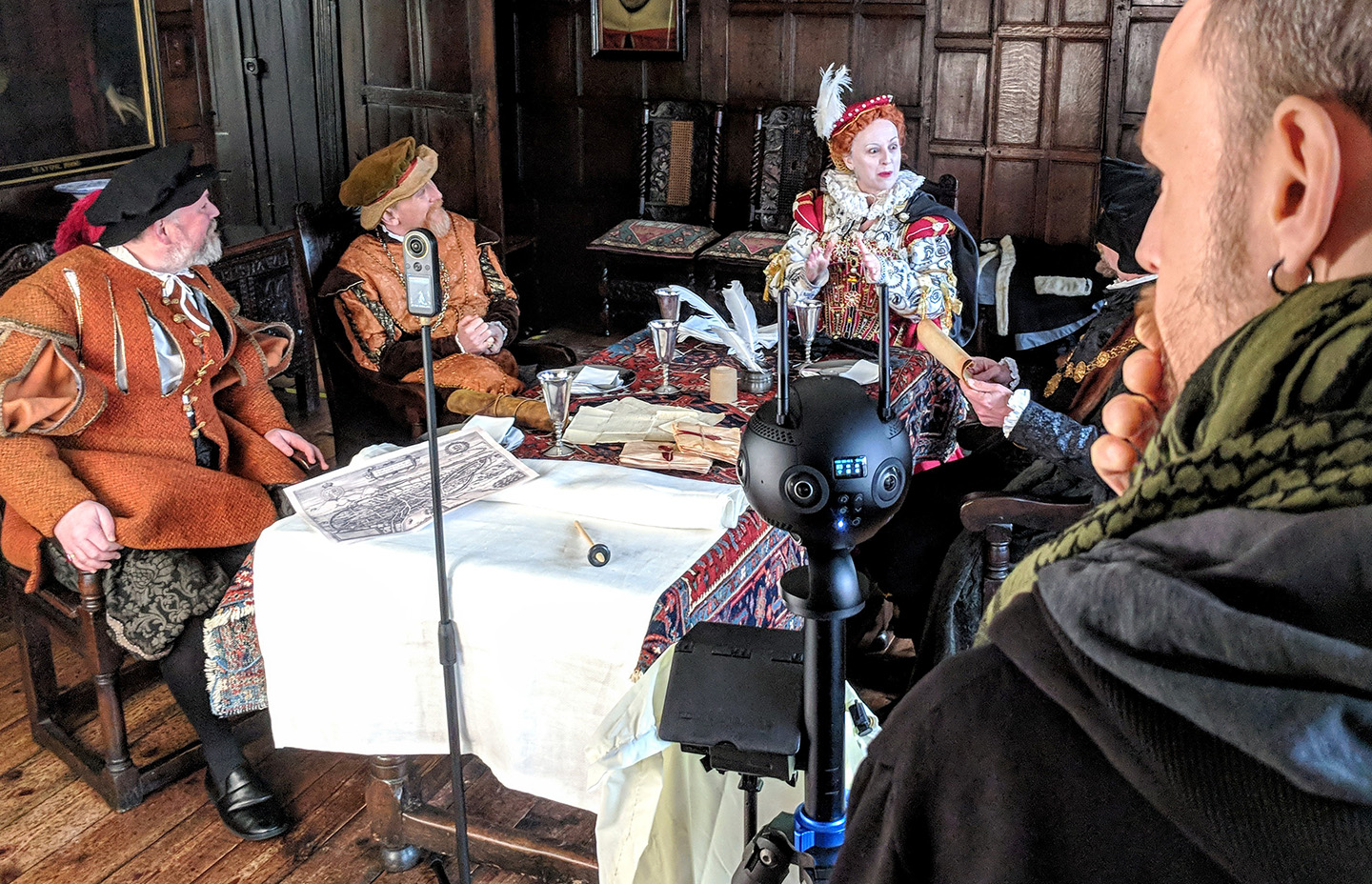 The Process
Each film was created to represent a council meeting with a collection of historical figures - including the Queen herself.
We worked with Curious Spark to find filming locations, choosing Tudor-esq spaces such as The Great Hospital and Strangers Hall as the ideal spots. Actors, extras, make-up, costuming, and the Infinite Form production team then all came together for a 3-day shoot to create a series of 10 films. Back in the studio, the films were stitched, cleaned up and edited ready for development.
Curious Spark created an activity pack to be used alongside the films. As part of the pack, users are asked to find a number of things which are referenced yet hidden as hotspots within each film. As users look around the 360 space in-headset they can trigger a hotspot through gaze control, causing a historical image to pop up on-screen to help them complete the activity. Our development team placed and implemented these once the film edits were complete.
The POP 1578 activity is aimed at groups - mainly students and families. To allow everyone to join in with the VR experience, we also developed a companion tablet app so everybody in the group can see what's going on inside the VR world, including when a hotspot is triggered, all in real time.
Once development was completed, we provided training to Curious Spark in order to take the headsets and tablets out into the wild. They are now in use at schools and with partner organisations - allowing the public to experience the 1578 Progress for themselves.
The Outcome
Curious Spark have received fantastic feedback from education and private organisations across East Anglia. They are hoping to recreate more of the 1578 Progress and take the activities further across the UK.
Do you have a message you want to convey? A situation that needs simulating, or an audience that needs reaching? Whatever your challenge – we have the ideas, the experience, and the equipment to help.
What's your challenge?
Get in touch
Contact Us