The Task
Soneva Fushi is a luxury eco-resort in the beautiful waters of Baa Atoll, in the Maldives. Founded 25 years ago, Soneva was the first barefoot luxury resort of its kind – inspired by its natural surroundings and designed to exist in harmony with the environment. With sustainability in mind, the team at Soneva wanted to share the resort's achievements and its unique experiences with travel agents, journalists and the wider industry in a way that allowed them to understand the resort without having to travel there. Not only would this be more cost-effective, but it would be better for the environment too. So their agency, ScienceMagic.Inc, got in touch with us – and we jumped at the chance.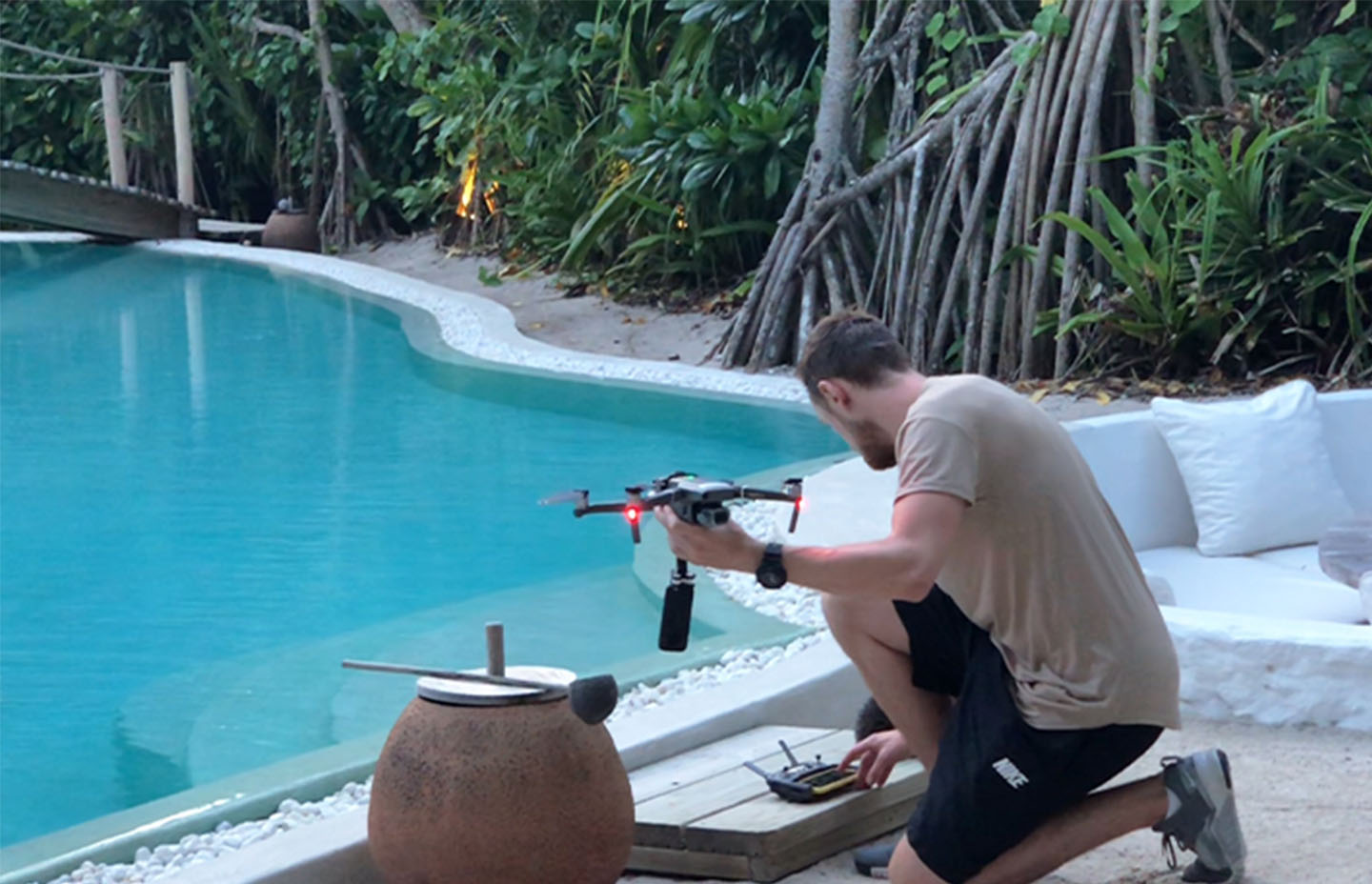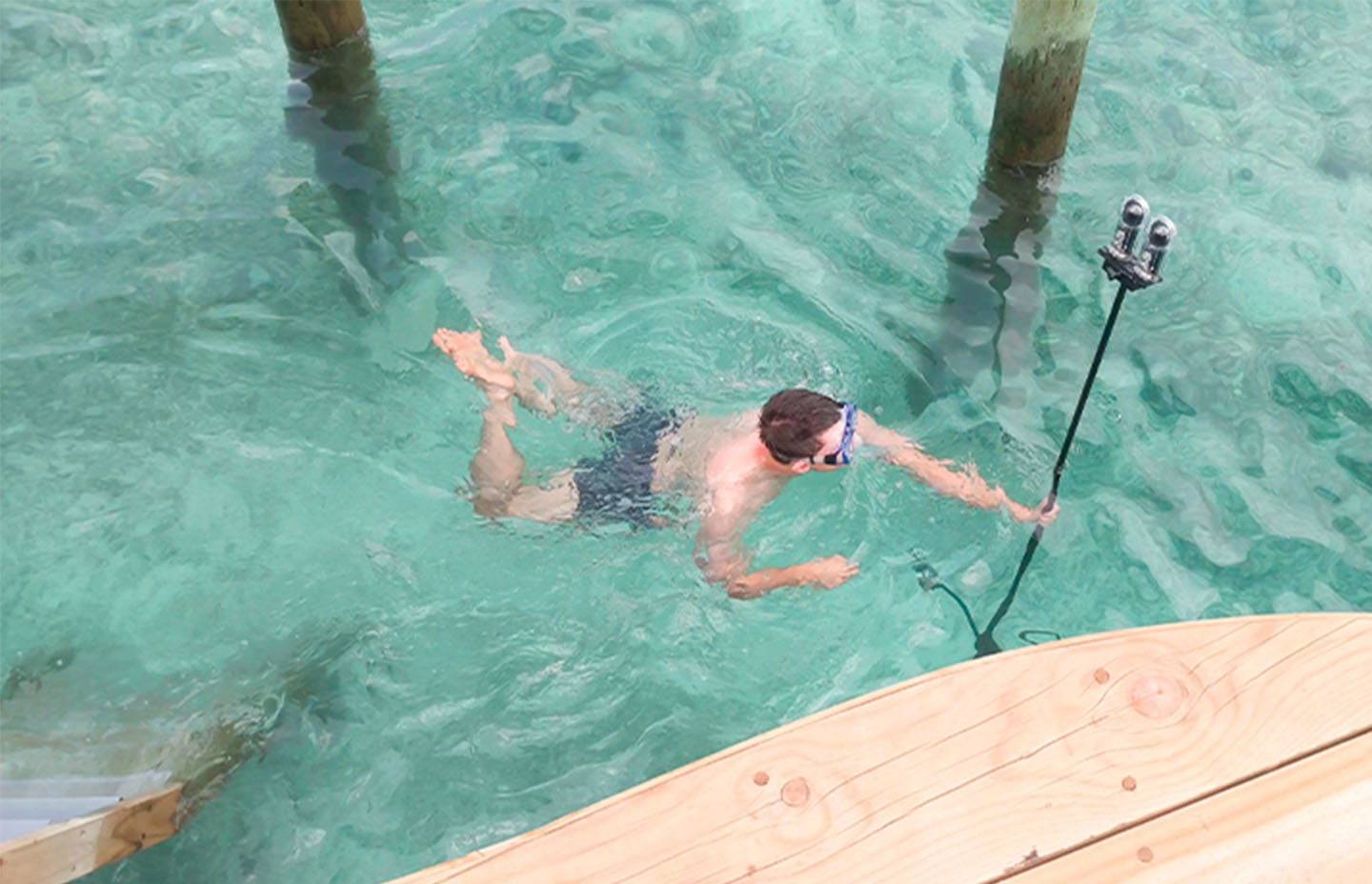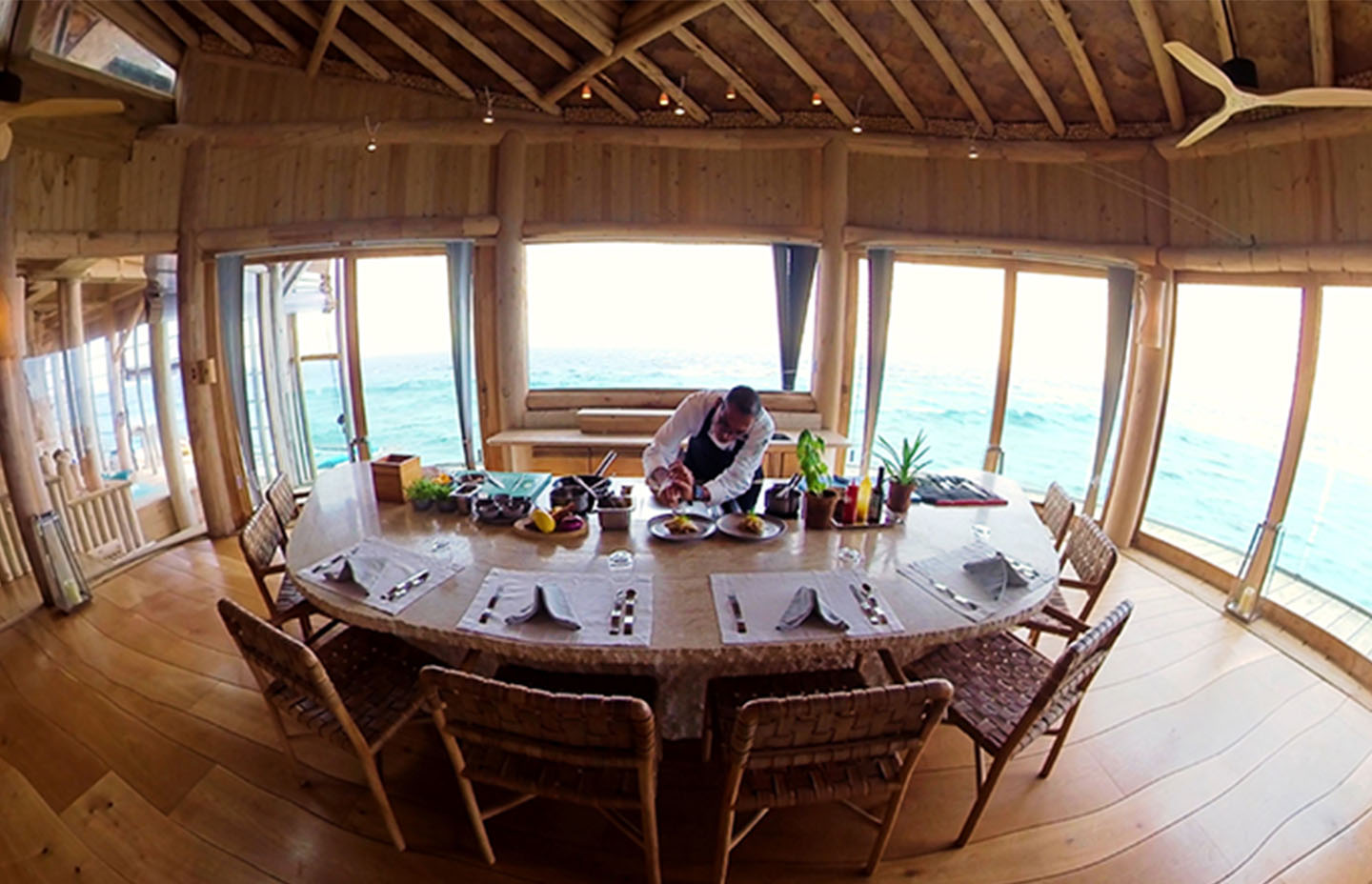 The Process
Working closely with ScienceMagic.Inc and Soneva, we planned and scripted a series of 360º virtual reality video experiences to be viewed on screen or in VR headset, and sent our more-than-willing film crew out to the Maldives to capture the resort in all its glory.
As shoot locations go, this was up there with the best. We spent a week filming at the resort, from haute cuisine restaurants, to snorkelling amongst the coral, to Soneva's private yacht which guests can charter for their own bespoke voyage. Each video followed a theme: a virtual tour of the big villas, a trip aboard the yacht, a tour of the children's facilities, an exploration of the water retreats and a brand celebration video – a longer look at the resort's ethos and offerings, introduced and narrated by its founder Sonu Shivdasani. Filming in stereo 3D to increase immersion, we focused on capturing the spirit and beauty of the resort – using ambient sounds and including subtle appearances by the team to illustrate an experience, such as using the water slides or diving.
The Outcome
Back home, we edited the footage into the five cuts, added voiceovers and created a compilation edit which marries them all together – calling on our very highest levels of production quality to reflect the exclusive standards of the resort. We then supplied the films as 360 files that can be shared across social channels, and built a bespoke video player app for Pico headsets, which Soneva can use at trade shows and events in future – enabling agents and the media to experience the unique luxury of Soneva Fushi without having to step on a plane.
Do you have a message you want to convey? A situation that needs simulating, or an audience that needs reaching? Whatever your challenge – we have the ideas, the experience, and the equipment to help.
What's your challenge?
Get in touch
Contact Us