The Task
Plastic gets a bad press. With society more aware than ever of the dangers of climate change, the impact of plastic pollution has become a particular cause for concern – driving wholesale change from government policy to individuals' personal shopping habits. But plastic has its own role in the transition to net-zero – it's a crucial material in clean tech from renewable energy to electric cars, let alone the fact it's used across nearly every sector in ways that can't easily be replaced. The key is making plastics more sustainable.
Berry Global manufactures plastic packaging and engineered products, operating across 34 countries. In light of public awareness towards plastic pollution, Berry wanted to help educate people about how plastic products can be manufactured, used and recycled sustainably as part of a circular economy. They planned an educational tool for employees and customers to demonstrate that plastic can be more sustainable than people think – and they came to us to make it as impactful as possible.
We devised an immersive VR experience that takes the user on an interactive journey through the circular process of plastic manufacturing – breaking down the process into key stages to enable the user to explore further. Starting in the design studio, the gaze-activated experience gives the user the choice of learning about rigid or flexible plastic. before transporting them into an artistically-styled, visually abstract CGI world that's modelled to reflect the different stages of the plastics journey.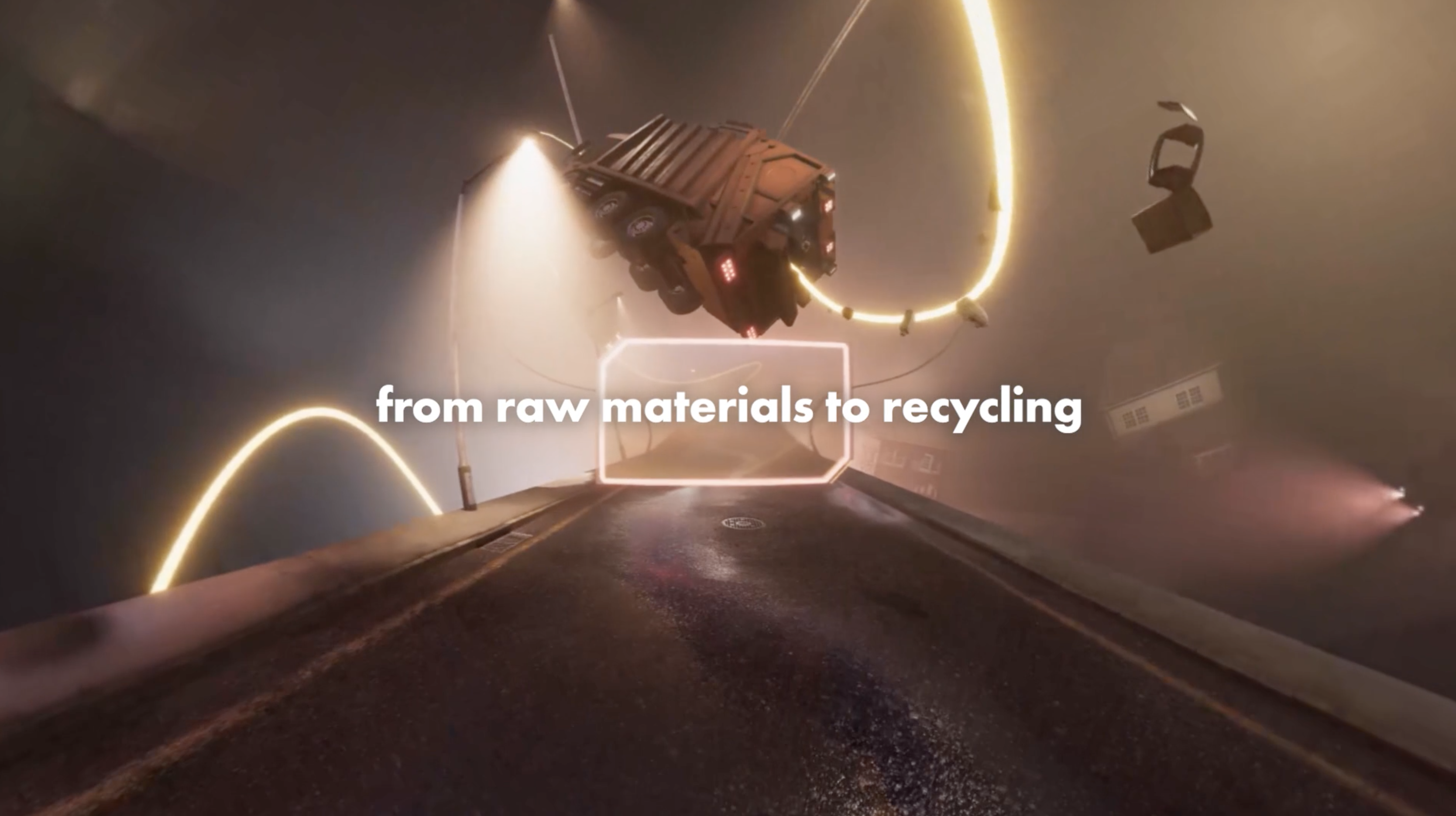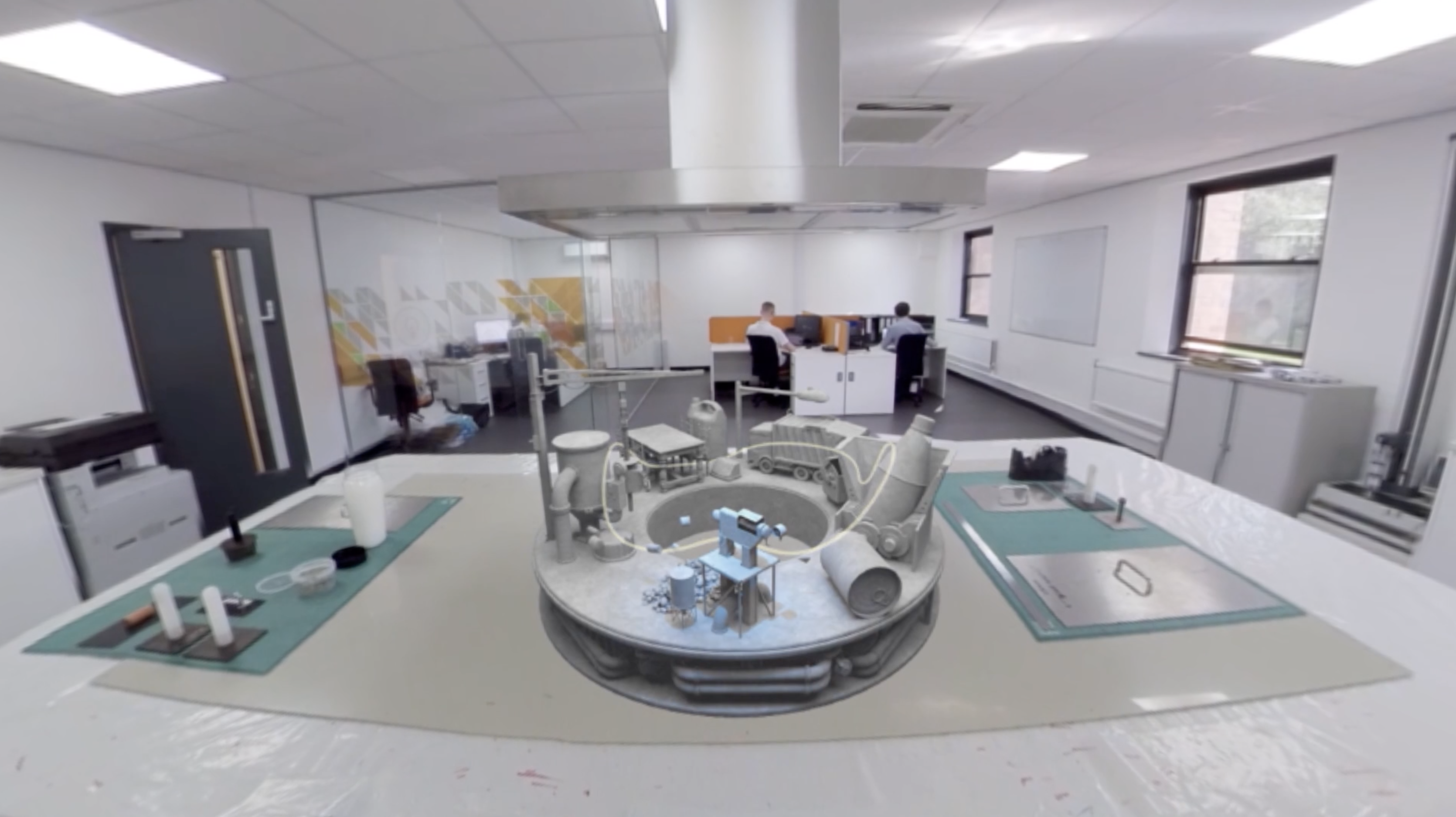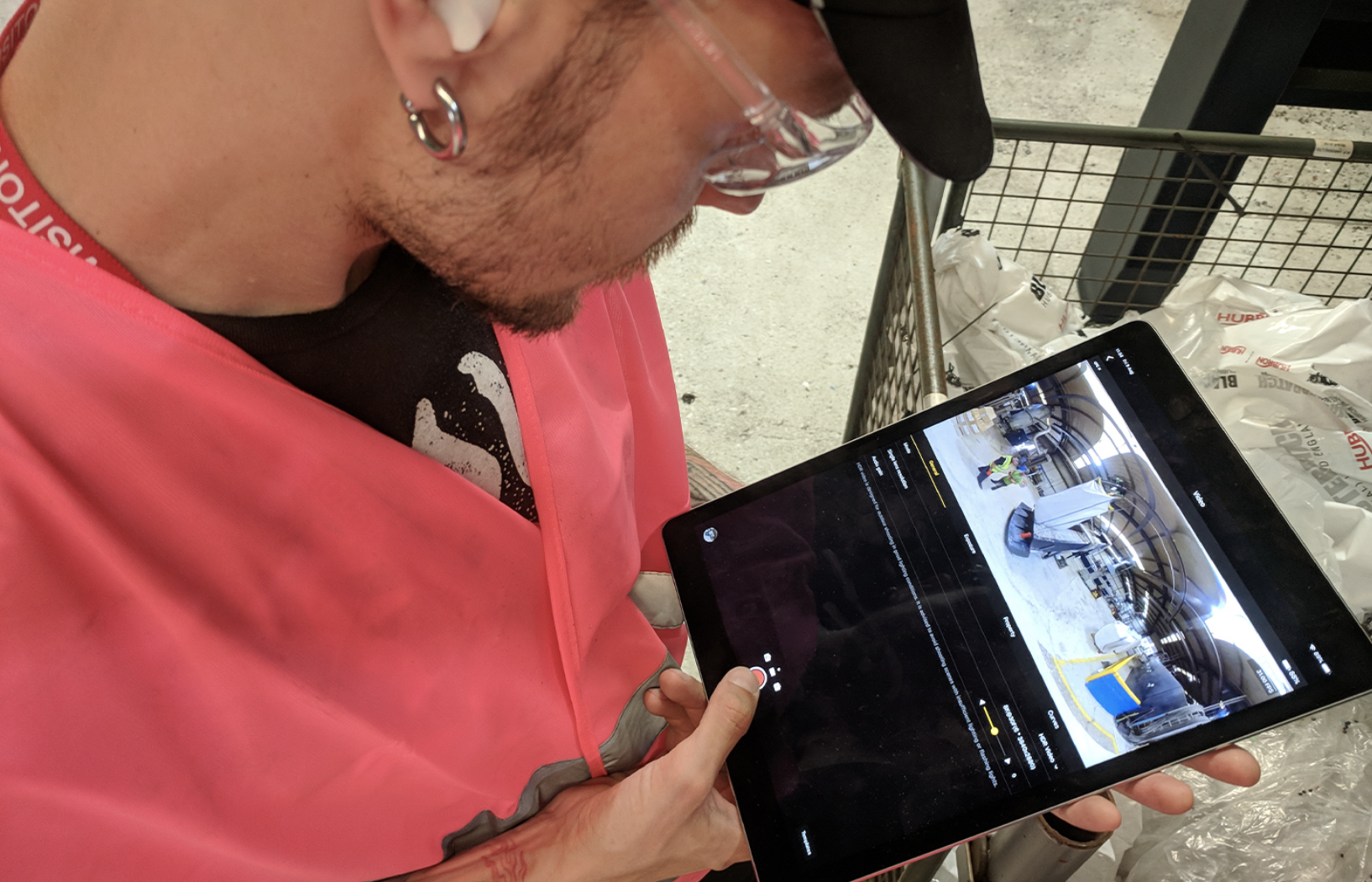 The Process
As the experience progresses, the user moves through the VR world – stopping on the way at key stages of the circular economy. Here, they are immersed in a 360º video that explores each process, from manufacturing to recycling to re-use. After they've seen the video, they can choose to learn more from the hotspots in the environment, re-watch the video, or move onto the next stage.
As the user travels through the experience, they build up a complete picture of how plastic is not only made and used, but how it's recycled too – demonstrating the 'circular economy' that underpins the sustainability of plastic and helping them understand the role they can play.
Berry loved the experience and it led to a continued partnership – we're currently working with them on an exciting and innovative project at their new European headquarters.
Do you have a message you want to convey? A situation that needs simulating, or an audience that needs reaching? Whatever your challenge – we have the ideas, the experience, and the equipment to help.
What's your challenge?
Get in touch
Contact Us