Simulating world-class training
The Task
Oilennium offers training services for the oil and gas industry – an industry where, if something goes wrong, the consequences could be catastrophic. In September 2019, they would be exhibiting at Offshore Europe – the industry's largest free-to-attend conference – and they wanted to demonstrate the extent of their training services, focusing on the access they can give to free-falling lifeboat training in the UK. They wanted a way to show the training in such a way that people would be able to learn from it without necessarily being able to experience it in person. VR was the answer.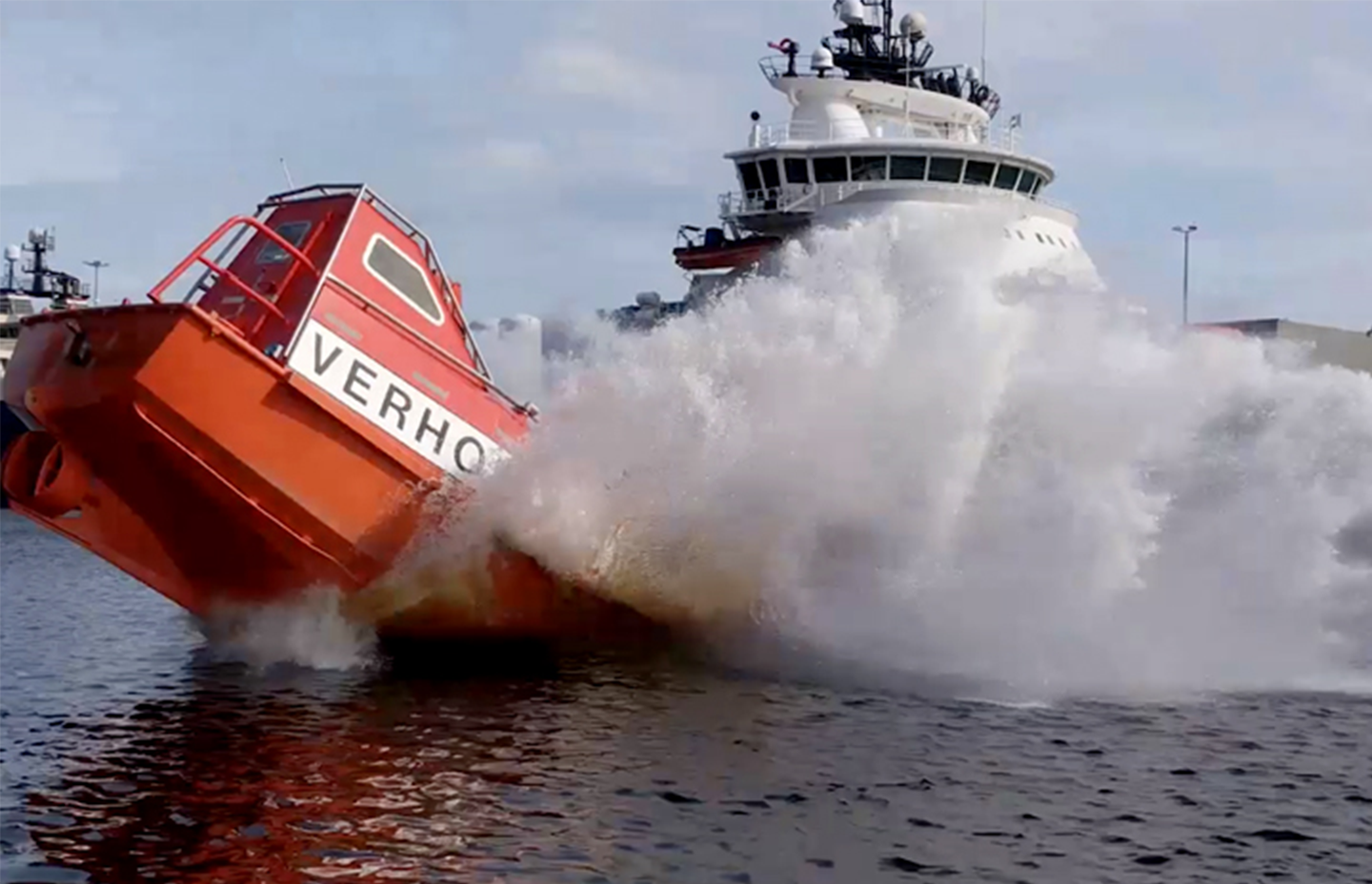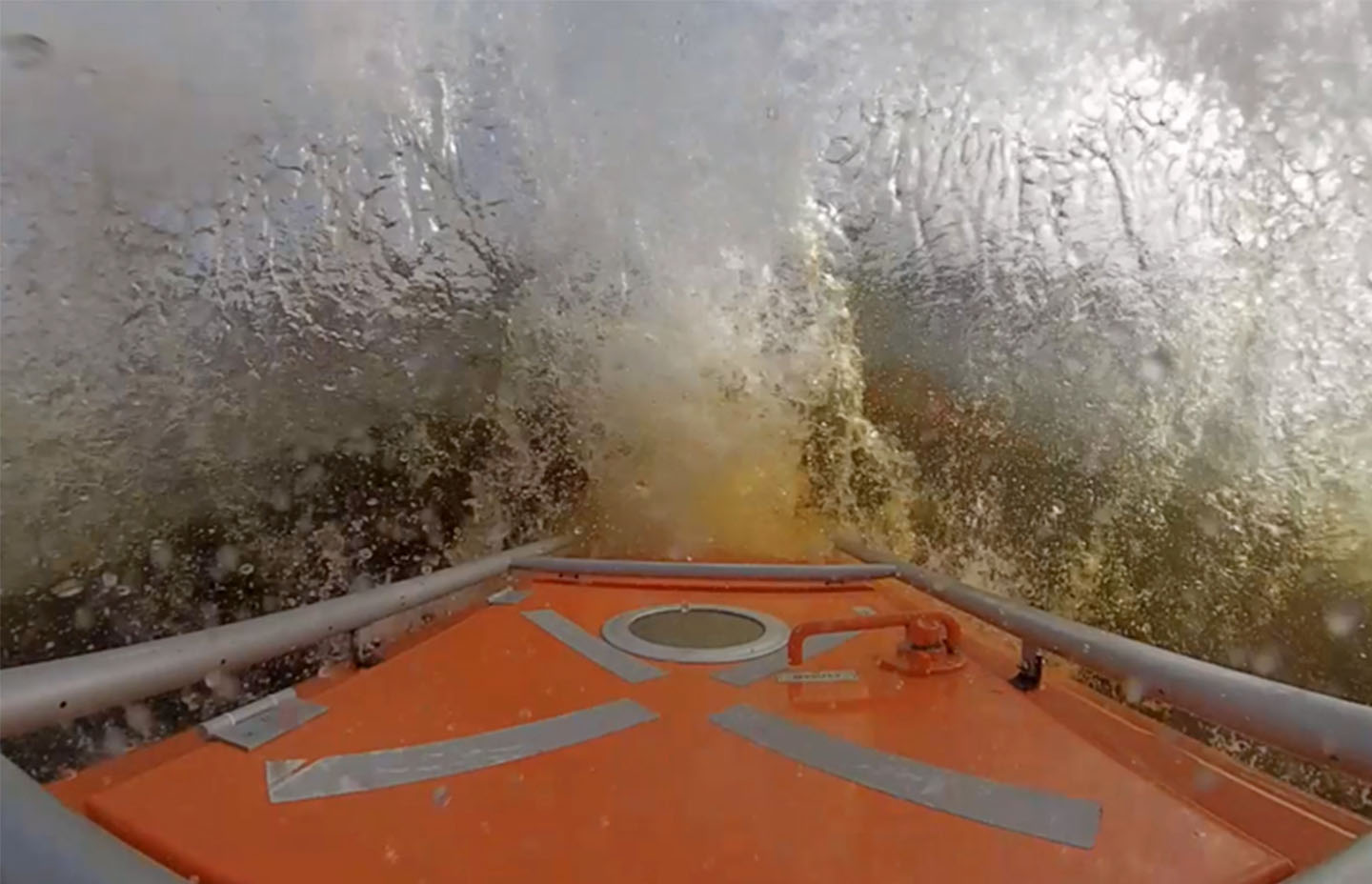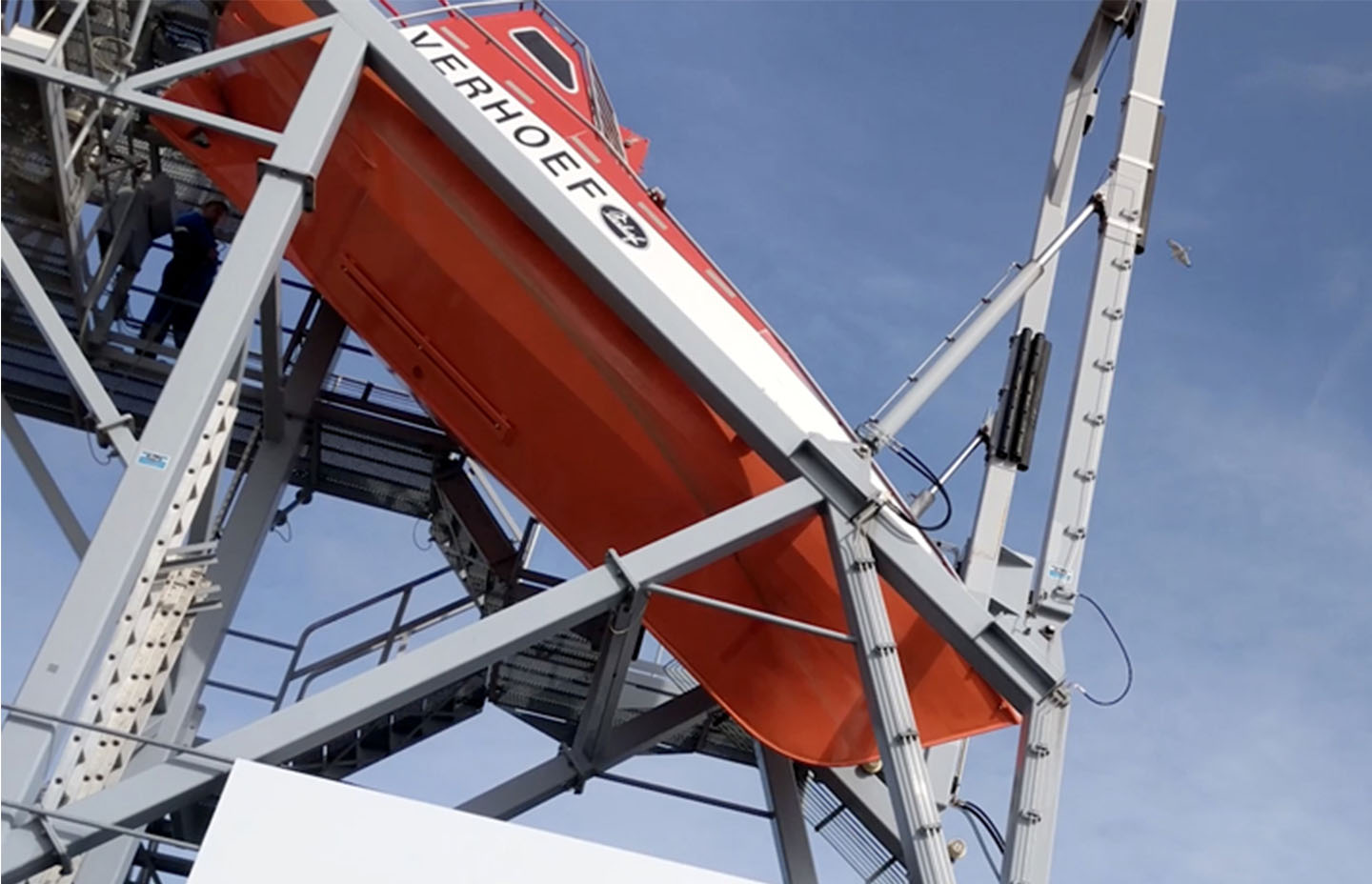 The Process
We planned out the user journey over the course of a creative workshop with Oilennium team members, and then travelled to the training centre in Aberdeen (owned by Petrofac) for filming. This is the only training centre in the UK which provides practical freefall lifeboat training.
We filmed the experience using a range of 360º cameras in the first person perspective to give the user the feeling that they are attending one of the training courses. Using ambient audio to make the experience feel as realistic as possible, we filmed the moments leading up to the release of the boat and then switched to third person perspective shots for the high impact moments – such as the boat hitting the water. We built a custom waterproof camera rig in order to capture the 30ft freefall and filmed from a variety of positions in and around the boat to demonstrate the entire experience. What's more, we opted for stereoscopic view for the optimal headset experience and top and tailed the 360 film with infographics to give delegates key information about the unique services on offer – creating an exciting 360º taster for the very important training course.
Do you have a message you want to convey? A situation that needs simulating, or an audience that needs reaching? Whatever your challenge – we have the ideas, the experience, and the equipment to help.
What's your challenge?
Get in touch
Contact Us