Setting viewers in the footsteps of Zac Efron
The Task
Hugo Boss' new fragrance for men was launching in March 2017. They wanted an innovative and immersive means to present the marketing materials for the fragrance to industry experts, influencers, journalists and wholesale customers – allowing them to engage with, and explore, the product in an unforgettable way. Our task was to build a 360° mobile app that immerses the viewer in the advert – placing them in the footsteps of Zac Efron, the face of the fragrance, as he moves across the New York skyline at sunrise.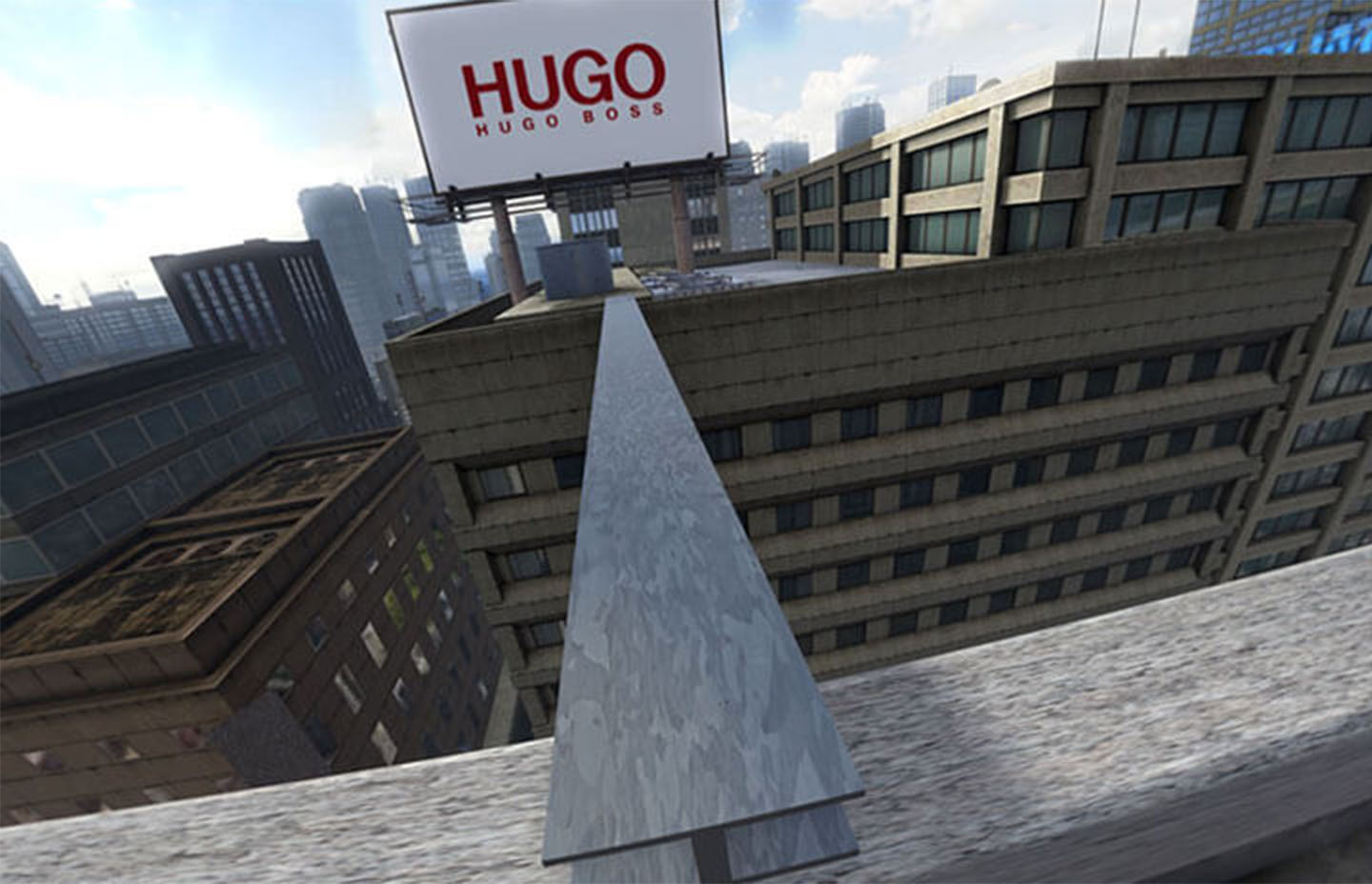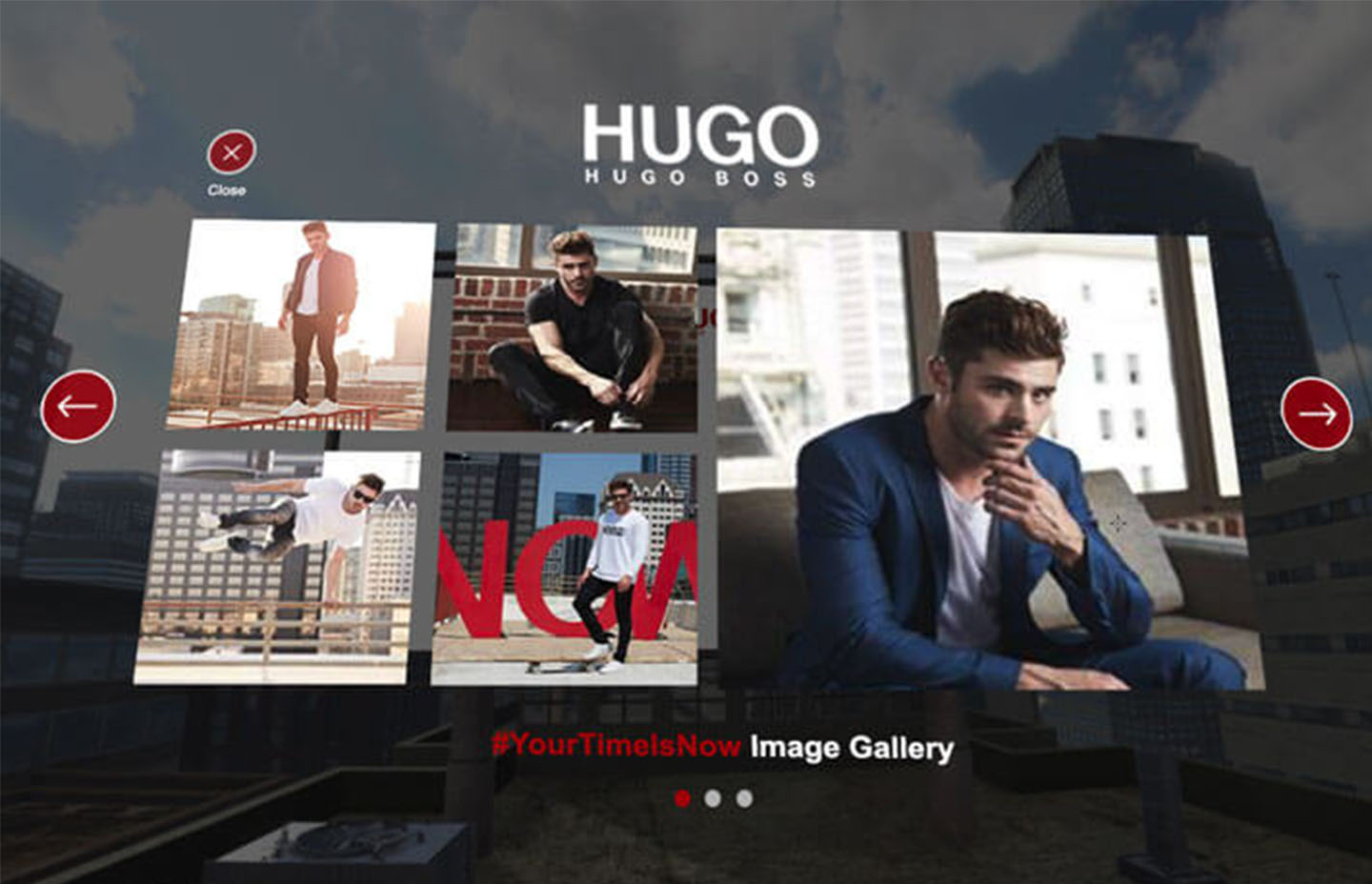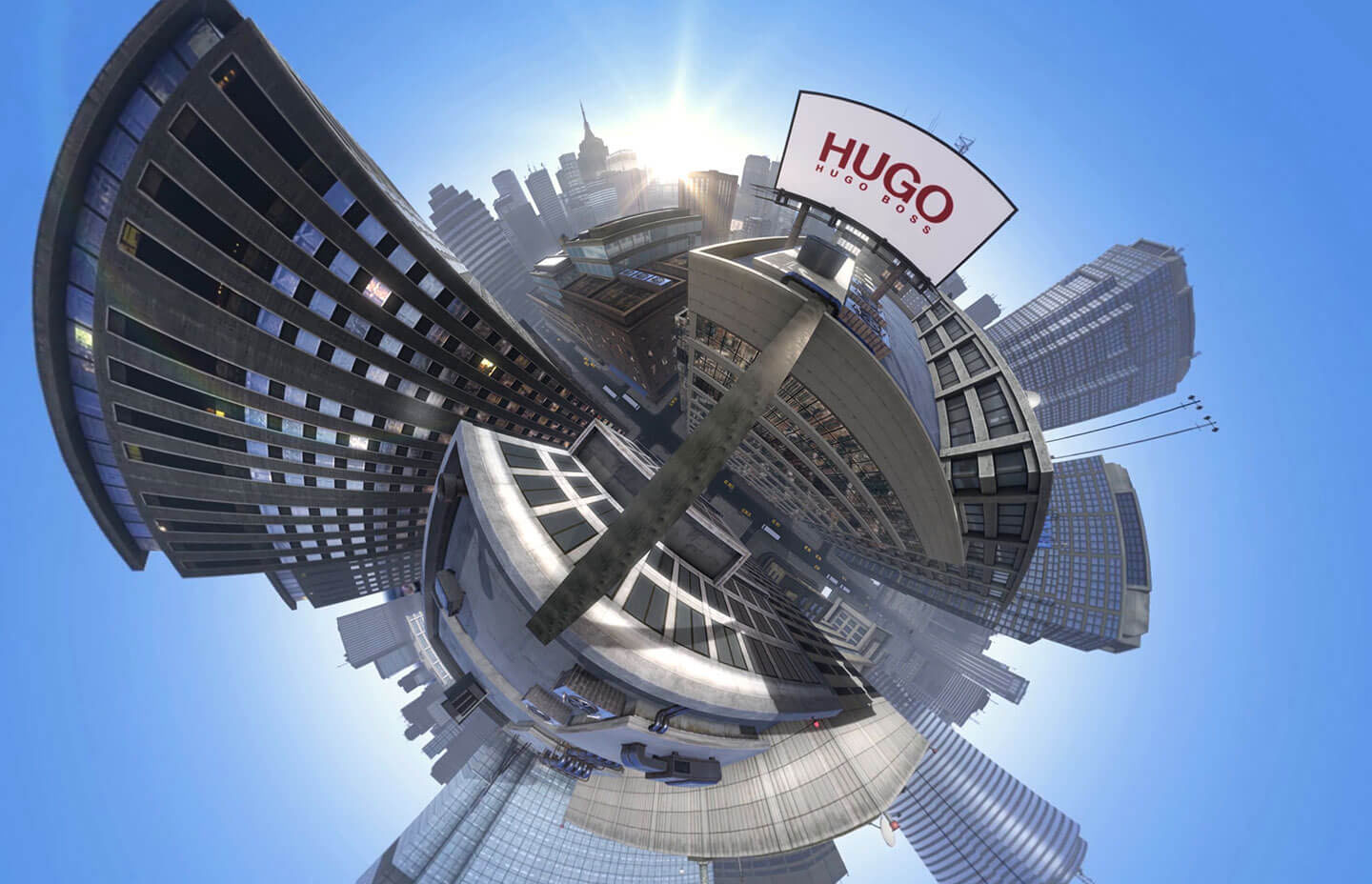 The Process
We modelled the New York skyline to match the scenes shot for the advert. We then animated the point of view to move from the roof of one skyscraper over a thin walkway to the next skyscraper – echoing the actions of the advert – and giving the viewer a true sense of perspective and presence. They can then access the different parts of the app through the built-in main menu, which was designed to work through the Hugo Boss billboard that is a key feature of the landscape – allowing users to watch 2D films, scroll through the image gallery, read the press release or relive the experience. The app was downloadable from the App Store or Google Play and optimised to work in a mobile headset.
Do you have a message you want to convey? A situation that needs simulating, or an audience that needs reaching? Whatever your challenge – we have the ideas, the experience, and the equipment to help.
What's your challenge?
Get in touch
Contact Us