The Task
Flagship Homes is a property developer with a social purpose – to make more affordable homes and help solve the housing crisis. To market their Printworks development at Papworth, near Cambridge, they wanted to help prospective buyers learn more about the houses in a way that was engaging, accessible and useful.
So they came to us and we devised an AR app that potential customers could both use in the Flagship marketing suite via iPads, and download to their smartphone to use again – enabling them to explore a model-sized virtual recreation of the whole development to help them choose their new home.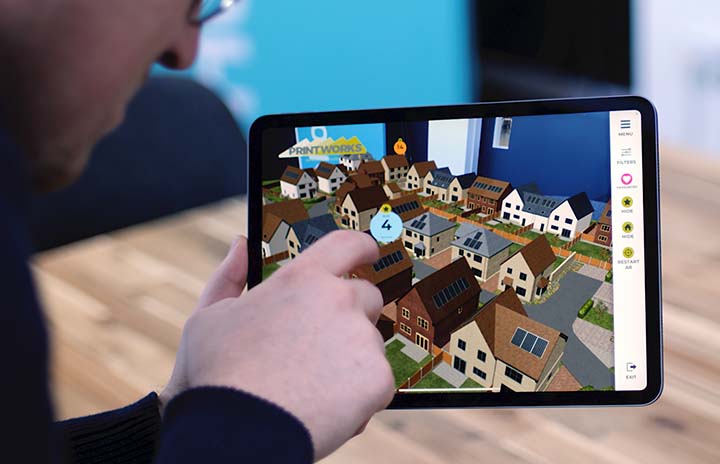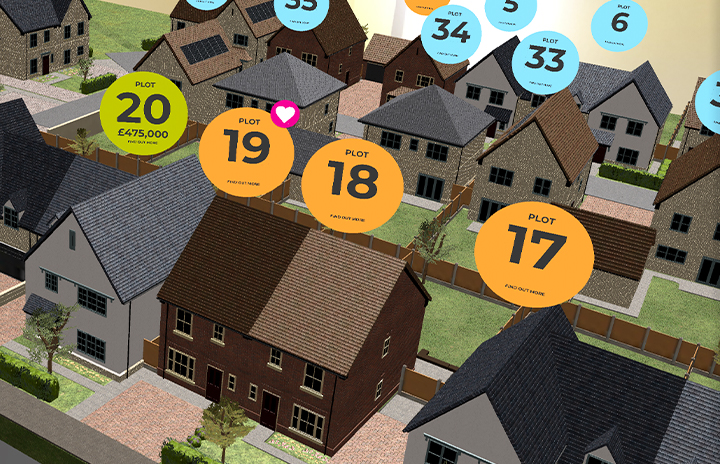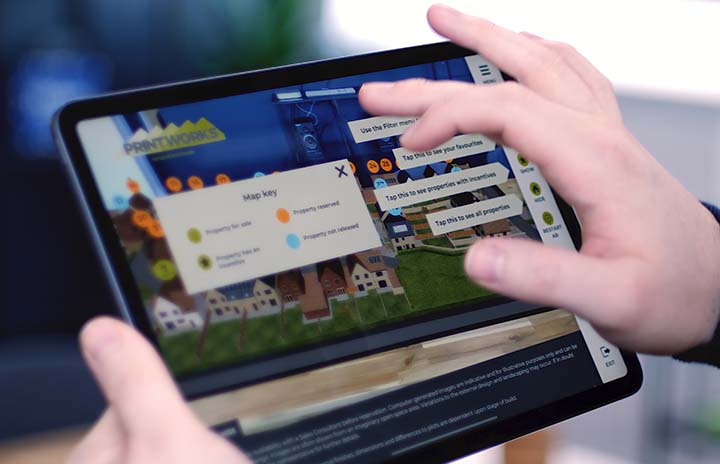 The Outcome
The experience is designed to give users an overall idea of the positioning and relative size of the plots and properties, while allowing them to explore further by moving the device closer to see each house in more detail.
Having modelled the whole development, we built interactive hotspots over each property type which, when tapped, launch descriptions, floorplans and CGI visualisations. Filter functionality enables users to search by property type, price or number of bedrooms and we colour-coded the hotspots to indicate the availability status of each property. Plus, we marked houses with incentives to buy with a star and allowed users to save their favourite properties.
Useful information about Flagship Homes and the development, such as location, the benefits of living in the area and local services, were included in the app too – creating a valuable sales tool that engaged users and helped them make their future home feel that little bit closer.
Do you have a message you want to convey? A situation that needs simulating, or an audience that needs reaching? Whatever your challenge – we have the ideas, the experience, and the equipment to help.
What's your challenge?
Get in touch
Contact Us