The Task
Qetaifan Projects is a Qatar-based real estate company that's currently building Qetaifan Island North – an entire island development located off Lusail City, featuring luxurious hotels, accommodation and world class facilities including a state-of-the-art water park. With the first phase due to complete by November 2021, Qetaifan Projects wanted to show their vision at Cityscape Qatar, a major trade show in Doha. They came to us to find out how they could use VR to draw in attendees at the show and help them sell real estate on the island. We agreed to create two experiences: firstly, a virtual tour of the island made using architectural CAD models so users can explore the island as it will one day look – and, secondly, a VR waterslide simulation of one of the rides from the waterpark, offering users a high-thrill experience and attracting them to the stand.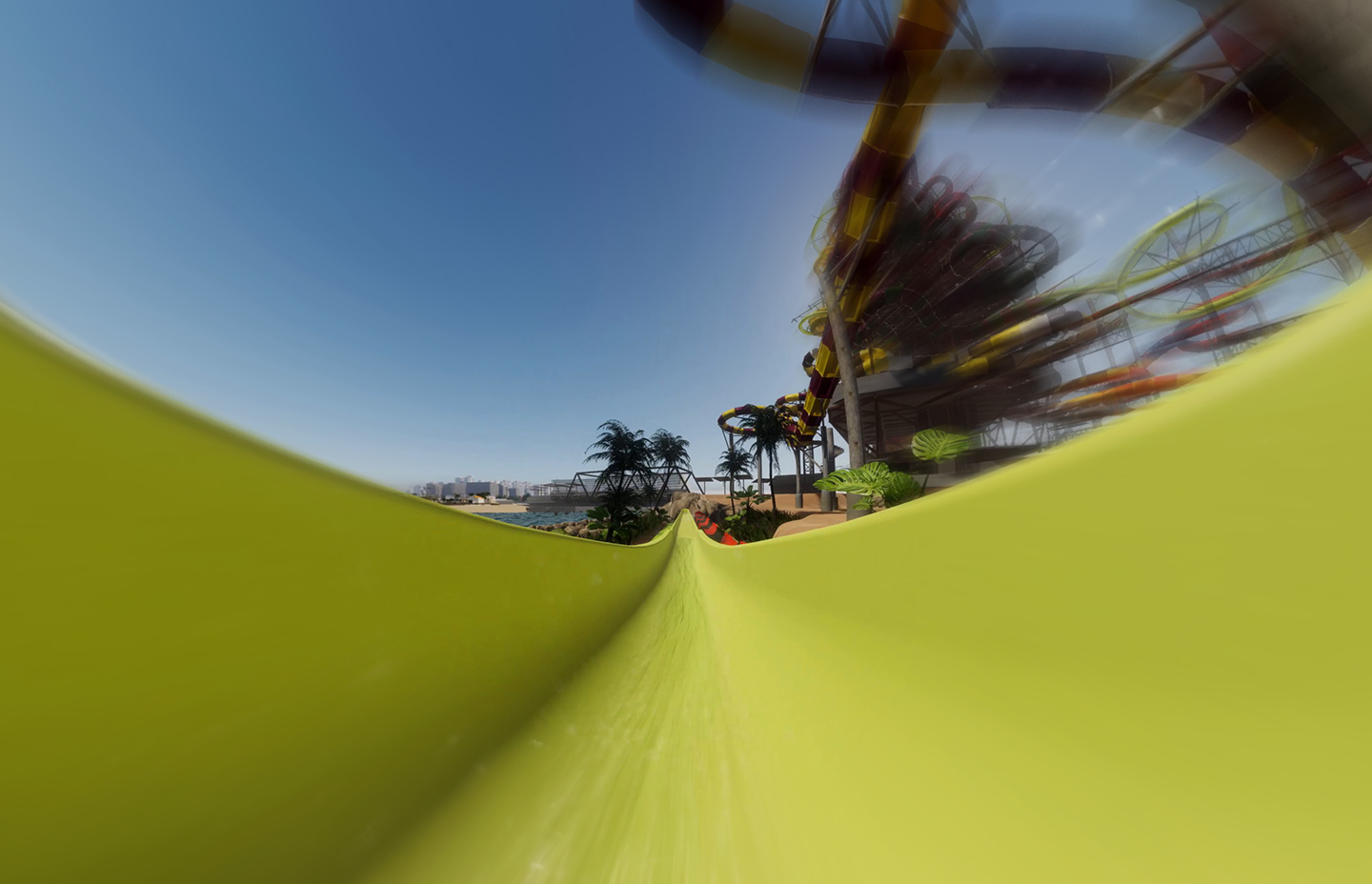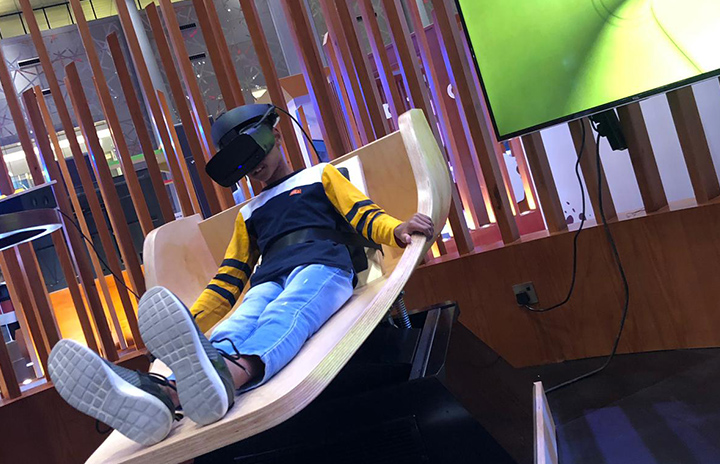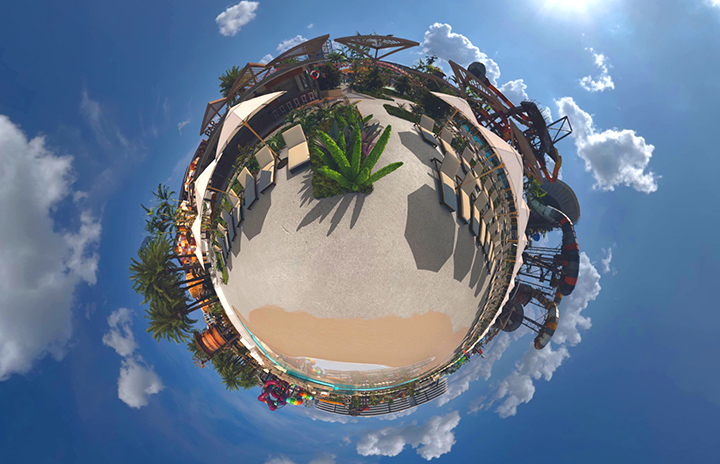 The Process
To make the waterslide work in VR, we needed a way to simulate the motion of the ride accurately – or all the users would end up reaching for the sick bucket. So we designed and commissioned a mechanised motion simulator seat that felt like a slide and would mimic the movement of the ride in conjunction with the experience. To make it work we modelled the slide and had it render in real time through the Oculus Rift S headset. Behind the scenes, an animated point that reflected G-force was sent to the seat to make the seat move at the exact same time as the visual experience - creating a cohesive, realistic and exhilarating waterslide experience. Developed and built in the UK, the simulator was shipped to Doha and we travelled out there to be on hand during the trade show.
The waterslide worked beautifully - pulling in crowds of visitors, who loved it. Now we had their attention, we could also show them the virtual tour of the island using the Pico Goblin headsets we'd taken over specially - prompting investors to buy up properties on the island in advance of its completion.
Do you have a message you want to convey? A situation that needs simulating, or an audience that needs reaching? Whatever your challenge – we have the ideas, the experience, and the equipment to help.
What's your challenge?
Get in touch
Contact Us