Creating something magical for Christmas
The Task
Harrods is the most famous department store in the world. Renowned for sheer luxury, Harrods creates a magical in-store Christmas experience every year for its visitors. For Christmas 2019, they wanted to go even further – alongside physical displays and Christmas events, they wanted to include an AR experience that would enhance shopping for families. So we created a Kingdom of Christmas AR trail that sent visitors hunting out hidden AR animations throughout the store. Clues on the app directed them to the right floor, where users had to find specially designed markers to trigger the experience. Once they'd found all six experiences, users could unlock a secret surprise experience that they could trigger anywhere.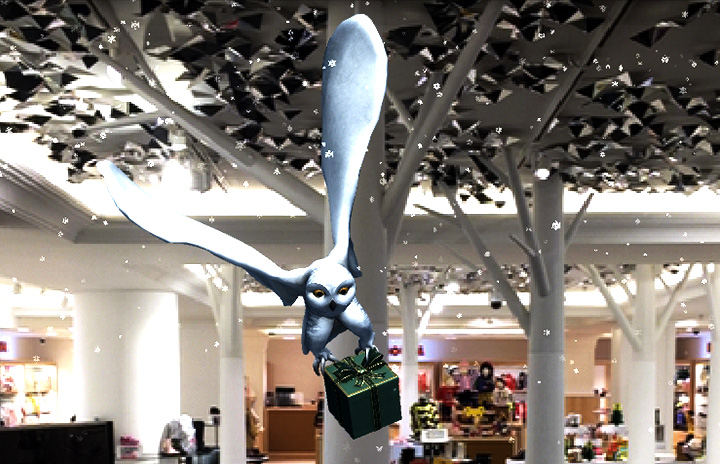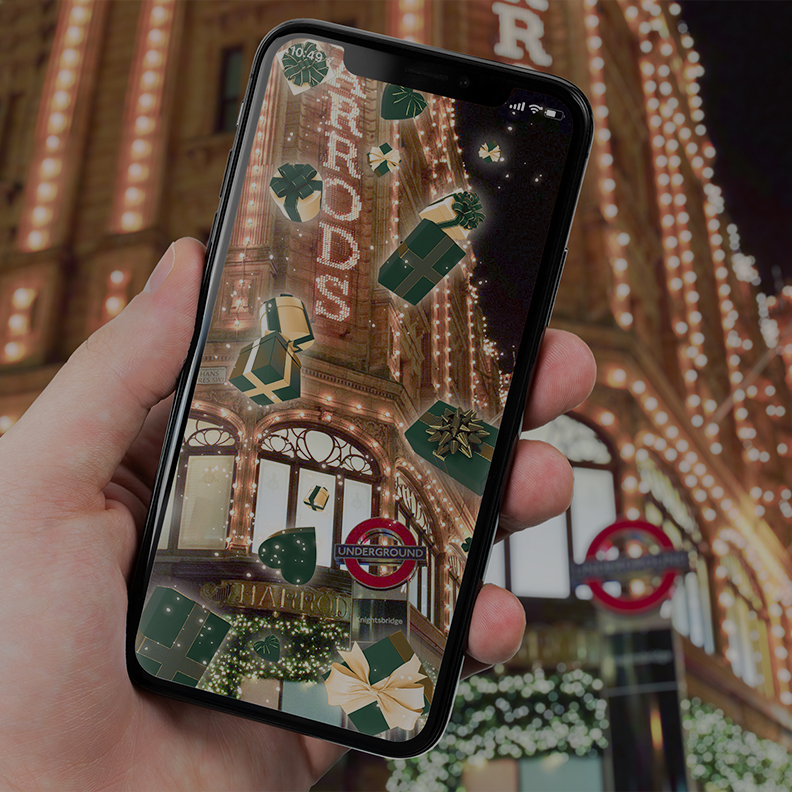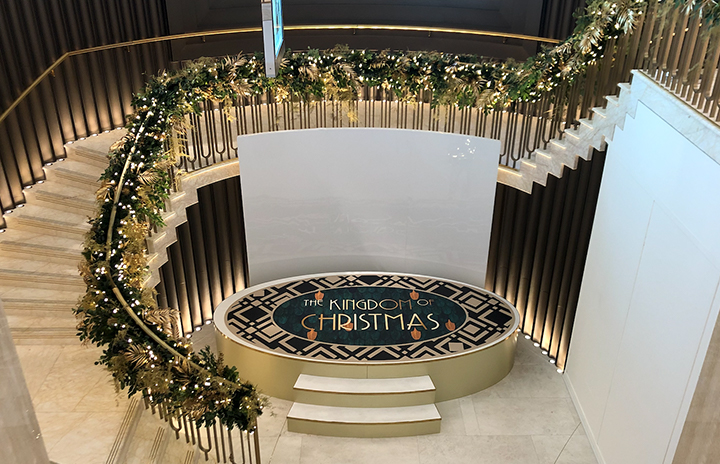 The Process
Each animation featured a different animal – virtual versions of the physical animal models that were displayed in-store as part of the decoration. We 3D scanned the model animals to create 3D digital versions and used reference photographs to texture them, before animating them with simple and playful movements – from the tiger chasing his tail to the penguins skiing up and down past each other. The animations were matched to the environments in-store, creating a magical blend between physical and digital, and triggered by unique markers using shape recognition.
Users were tasked with finding all the markers and unlocking all the experiences, before they could trigger the secret surprise, with the opportunity to take photos alongside the experience to share with family and friends. Downloaded around 2000 times, the app is rated 5 stars on the app store and helped add a little extra festive magic to Harrods at Christmas.
Do you have a message you want to convey? A situation that needs simulating, or an audience that needs reaching? Whatever your challenge – we have the ideas, the experience, and the equipment to help.
What's your challenge?
Get in touch
Contact Us